Following on from our recent post about venues that are also boats, we've uncovered a host of venues and events connected, in some way, to the railway.
Many are carved from railway arches or sit as part of a station, some take place on trains or involve them - and yes, we've thrown in a handful called 'The Railway' too.
If you work at a venue, rail-related or otherwise, and don't currently send us your listings, drop us a note at blog@ents24.com to get set up!
Tickets please!
---
Just click on the venue name to see all the events we currently have listed there, and to pick up tickets.
Don't forget, anyone who's registered on Ents24 can track artists or venues - just turn tracking on in the top right hand corner of any artist or venue page.
---
No railway-themed venue piece is complete without a mention of Indietracks - a festival based around Ripley's Midland Railway, with bands frequently spotted playing acoustic sets aboard the steam trains themselves. This year's event, taking place on July 24th -26th, boasts The Go! Team and Cinerama amongst its lineup.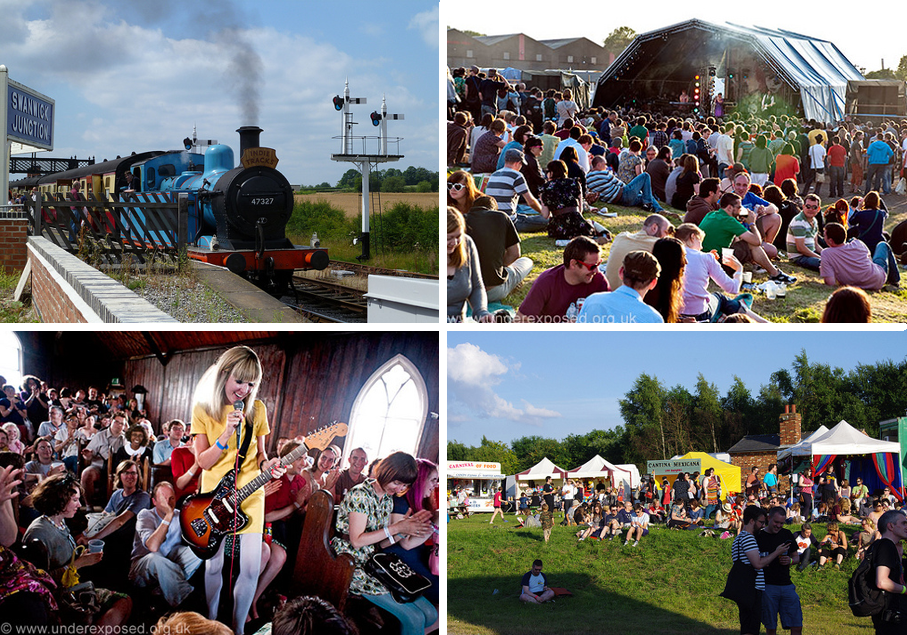 The Tunnels, Bristol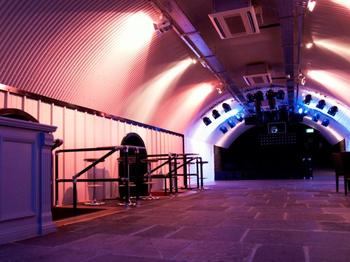 At the time of writing there are 20 events coming up at The Tunnels including singer/songwriters, Northern Soul nights and some tribute acts.
Cargo, London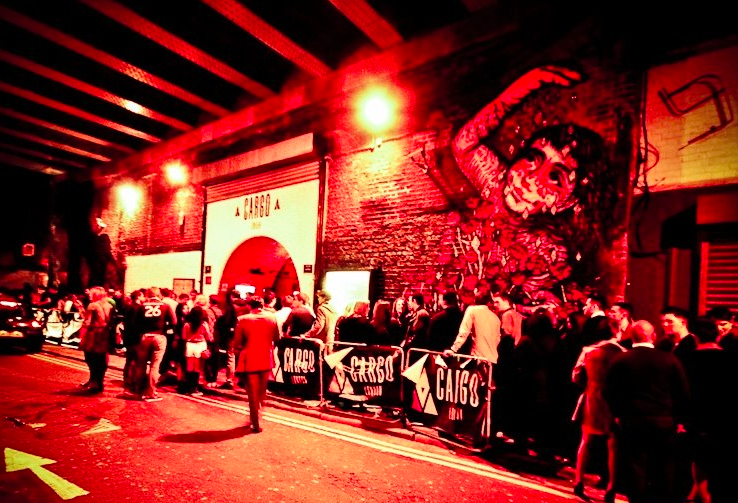 We currently have 7 events coming up at Cargo, covering new bands and cutting edge music of all styles - including Cure-influenced four piece Deadcuts and the brash, modern pop of Ben Khan
A mighty 50+ events coming up at this popular Manchester nightspot including gigs from Skream, Ward Thomas (a sublime country duo we caught last weekend in London), formidable instrumentalists And So I Watch You From Afar and more!
There's a blend of tribute acts (including the supremely-titled Crowded Scouse) and original artists playing here in the coming weeks!
49 events currently await you on the East Lancashire Railway - everything from cream tea afternoons to murder mysteries, not the mention the 'Rail Ale Trail'.
Situated under Waterloo station, The Vaults pick up the mantle from former subterranean venues Old Vic Tunnels and the legendary Shunt Vaults.
---
...also, a surprisingly high number of venues have railway in their name - chances are there's one not far from you. Here are a few highlights!
Winchester's main stop-off for live music, renowned for hosting a clutch of early shows by one of Winchester's best known musical sons, Frank Turner, as well as Ed Sheeran and Angelos Epithemou
The Railway Rifle Club, Portsmouth
The Great Northern Railway Tavern, London
...and finally, the band Train must have heard we were planning this blog post, as they're handily playing some huge shows around the UK later this month! Very good of them.
Know of a railway-related venue we've missed?
Got a suggestion for an unusual venue we should feature next?
Drop us a note: blog@ents24.com.