In amongst the 19,000+ venues whose events you can find on Ents24, there are plenty of unusual finds and unexpected gems.
For example, there are venues that used to be public toilets, venues carved out of the UK's railway network and venues that started life as car parks, castles or people's homes - but more of those on a future blog.
We thought we'd start by highlighting some of the many boats around the UK that double as venues for live entertainment - be it barge, sailboat or ferry offering live jazz, clubnights or comedy, there's a floating setting for everyone.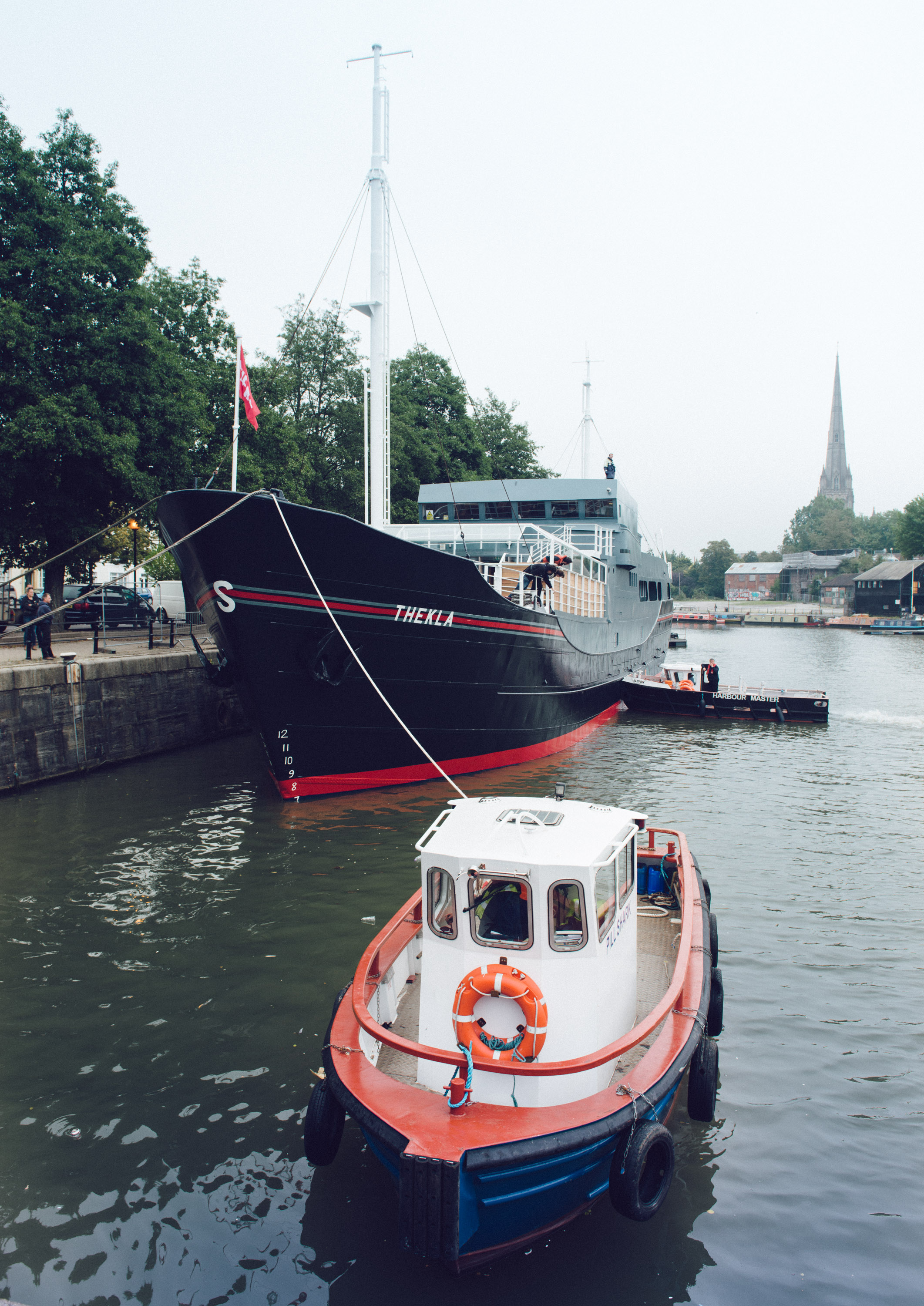 Thekla: it's the big one at the back. (Photo credit: Jonathan Taphouse)
Click the venue's name below to see all events currently listed there, and turn tracking on on the venue page to be alerted when they announce new events!
Battersea Barge - London

(Photo credit: London Freedom Seed Bank)
Offering perhaps London's greatest range of events on the water, Battersea Barge has cabaret, live jazz, vaudeville theatre, comedy and showtunes to name just a few!
Grain Barge - Bristol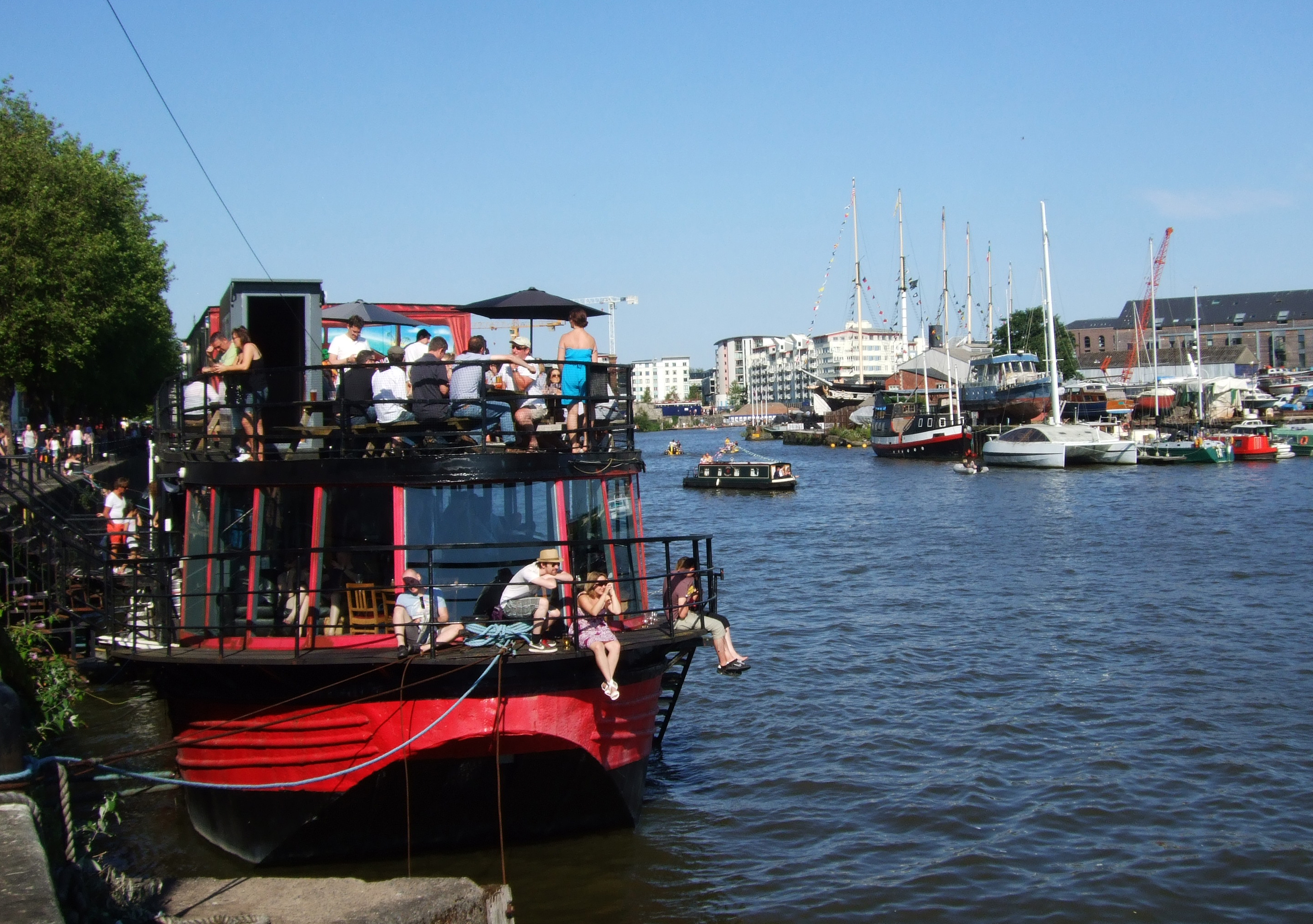 Grain Barge combines a wide array of events (from pub quizzes to acoustic gigs to party nights) with a fantastic menu and admirable selection of ales. A short walk from Bristol city centre, it's a tranquil escape on the water or a rowdy foot-stomping party, depending on who's playing!
Thekla - Bristol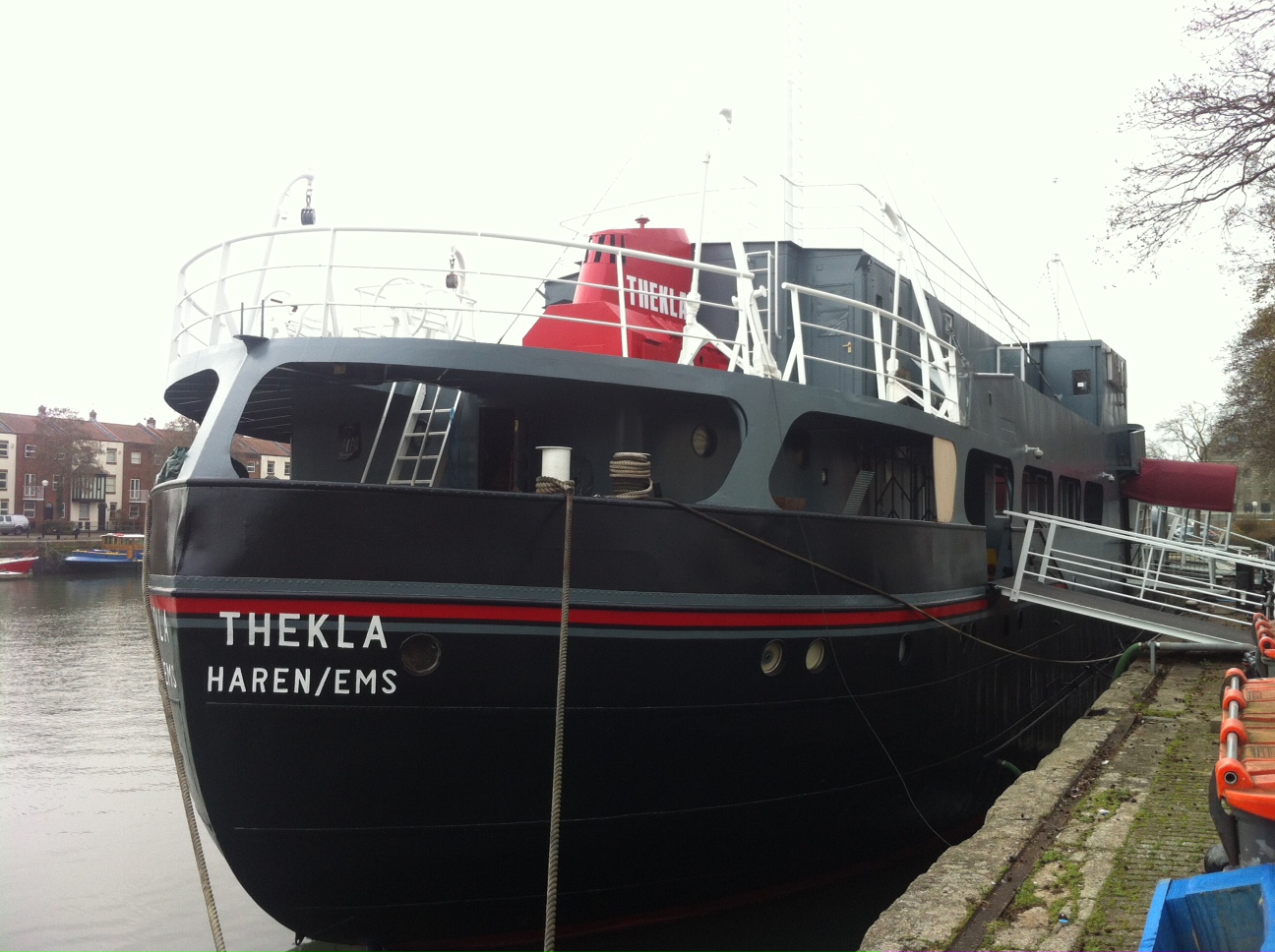 No roundup of vessel venues would be complete without a mention of Thekla. Frequently nominated for Best Small Venue awards, this recently refurbished Bristol boat has played host to countless artists, DJs and clubnights - as well as one of the earliest Banksy works (recently removed for its' own protection and now on display at the nearby M Shed Museum).
The Dixie Queen - London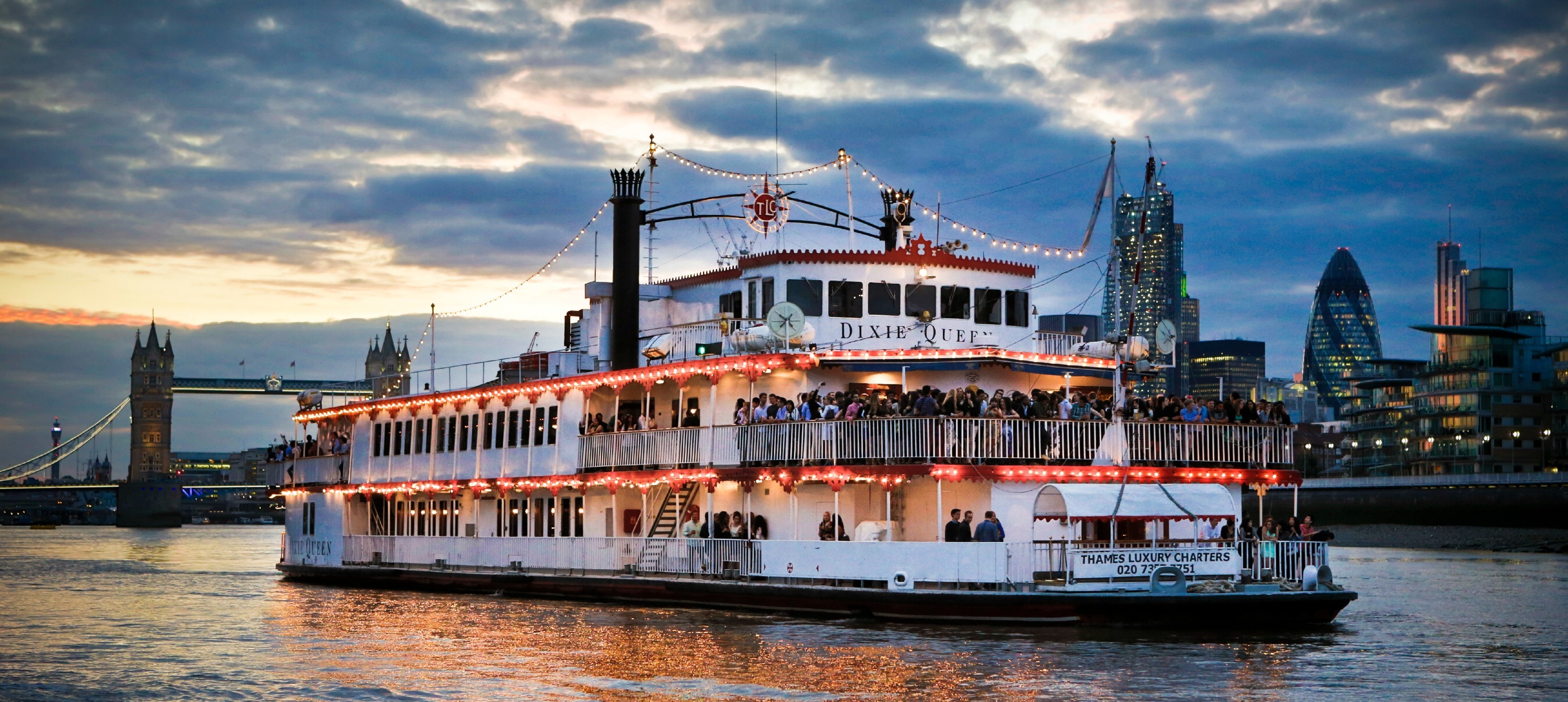 The largest ship in our roundup, the Dixie Queen lives in London's Tower Bridge and can hold up to 620 people. Known for her jazz evenings and classic style, this Queen hosts cruises, parties and the aforementioned jazz events.
The Albatros in Wells - Wells-next-the-Sea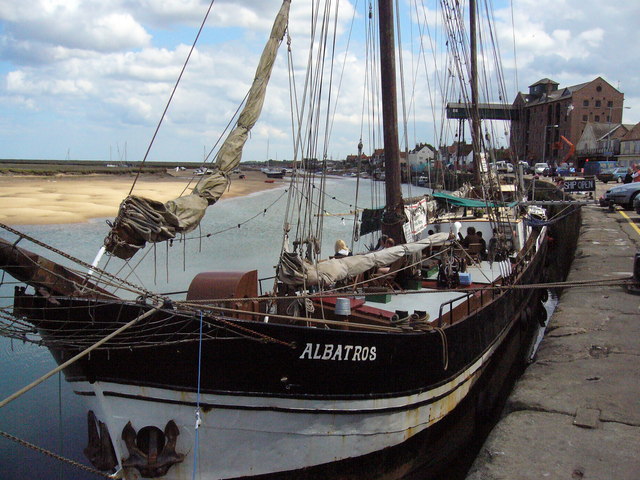 The Albatros began life as a Dutch cargo ship in the 1800s, and now offers live music every weekend, as well as acting as a restaurant and B+B - a whole night's entertainment aboard one ship! It reopens this Thursday after a short period of maintenance, so you can expect a better Albatros than ever before!
Belfast Barge - Belfast(!)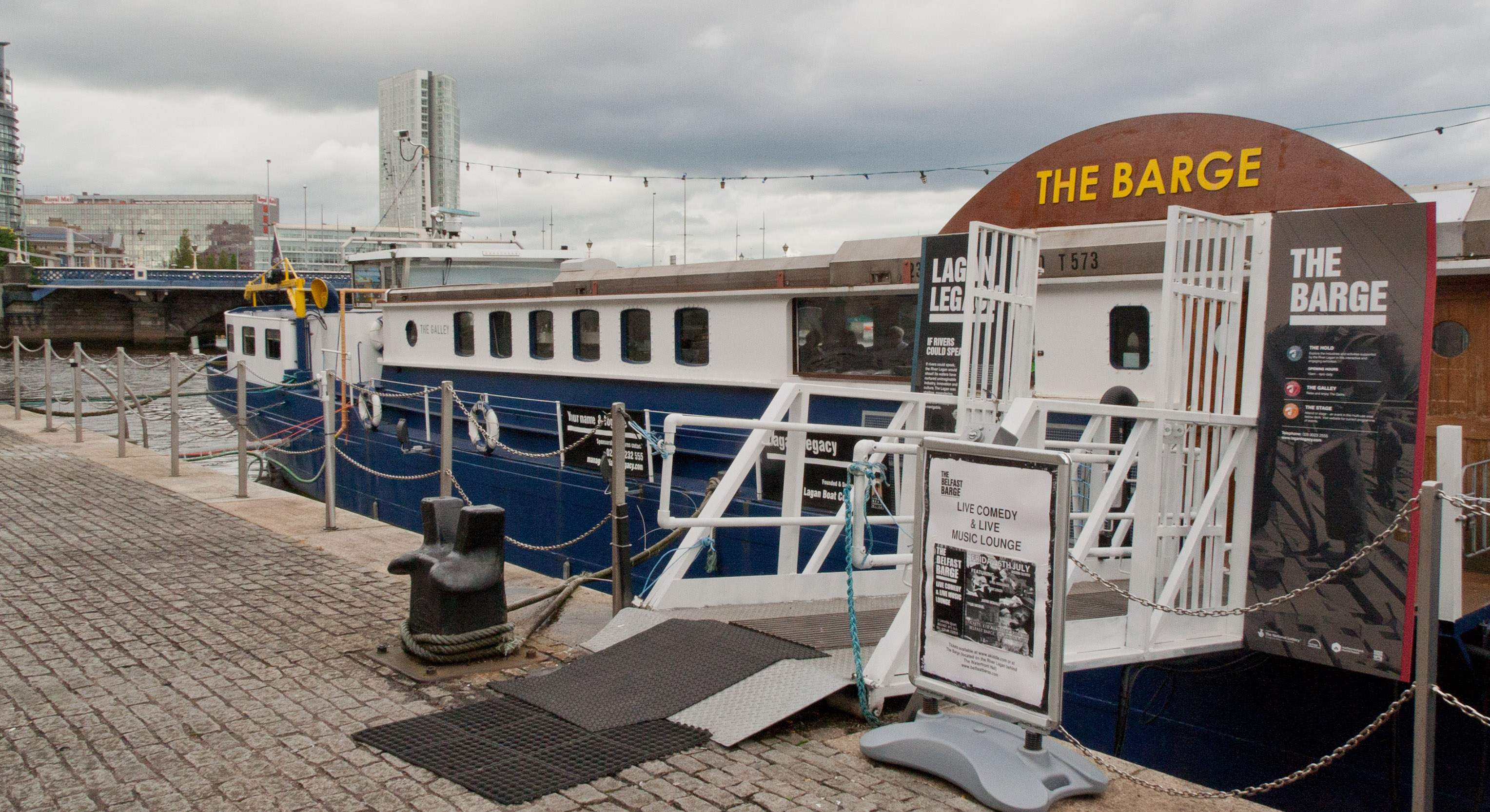 Not just a live event space, Belfast Barge also acts as a museum and the home of Holohan's - currently the #1 rated restaurant in Belfast according to TripAdvisor!
---
Did we miss a boat? blog@ents24.com
Next time, we'll take a look at the best venues making use of the railways - perhaps they're built into a railway arch, styled to look like a train carriage, or they actually take place on a working train. Again, let us know your suggestions: blog@ents24.com