Last week we posted about BBC Music's Sound of 2015, which began as a longlist of musicians destined for breakthrough status this year and ended with Years and Years claiming the top spot.
This got us thinking - where's the equivalent for the comedians, both brand new and relatively seasoned, set to take 2015 by storm?
To give you an idea where to start, Ents24's resident comedy-lover Adele compiled a list of ten comedians set to break through this year.
Click their names to see if they're touring near you, and drop us a note at blog@ents24.com if you think we've missed a star...
(Note: some of the video links below may contain material some may find offensive. Watch at your own risk!)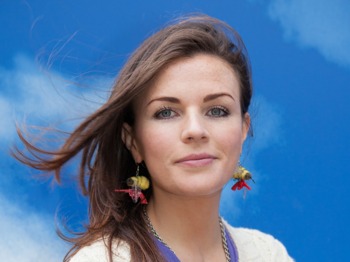 Aisling Bea - Playing delightfully on her 'girl next door' demeanour, Aisling's (pronounced Ash-ling) shows are high-octane parodies of her life told at breakneck speed. No stranger to TV, Aisling appeared most recently on our screens as Charlie in Sky 1's "Trollied" which she plays so charmingly, as well as numerous comedy panel shows. She's already making waves in the industry after becoming the first female winner of the prestigious So You Think You're Funny? competition in 20 years and picking up the Foster's Best Newcomer Nomination the following year.
Dane Baptiste – Quietly confident, Dane Baptiste has a way of delivering killer observations in a light-hearted conversational manner. Smart, well-formed opinions give his act depth, which makes it easy to see how he was nominated for Foster's Edinburgh Comedy Awards Best Newcomer 2014.
Lucy Beamont – With a distinctive and gentle voice, Lucy Beamount delivers a cosy dose of observational comedy. With wide-eyed, almost naïve, anecdotes about life, this is comedy that marks Lucy out as a cross between Caroline Aherne's Mrs Merton and Sarah Millican.
Watch: Pizza Flyer / Live at Edinburgh Festival 2014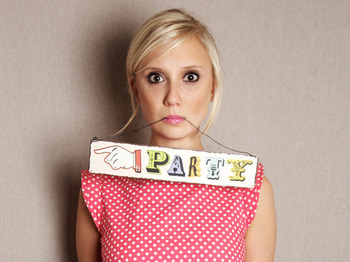 Jenny Bede - Satire at its best; Jenny is a bit of an internet sensation turned standup newcomer.  Having written and performed her own BBC Comedy Feed, Jenny Bede: AAA, which features parodies of Miley Cyrus and Mumford & Sons, Nicki Minaj and Taylor Swift, she took her first solo show to Edinburgh this year. We are expecting big things from this actress come stand up comedienne in 2015.
Nick Helm – Always on the wrong side of politically correct, Nick Helm not so much 'delivers' his act, more picks it up and throws it at your face from the other side of the room. Spitting hilarious (if a little angry) anecdotes, Helm's act would be overwhelmingly frightening if it weren't for the sly giggles at himself that tell us he's not the tyrant he represents on stage. Winning best Breakthrough Artist at the British Comedy Awards has to tell you one thing: if you've not been shouted at by Nick Helm yet, you really should!
Ivo Graham - Profound for his age, Ivo has the self-deprecating approach that gives his act a gentle charm. Having totally embraced his inner-nerd, his all-male boarding school upbringing and red brick university education provides plenty of fodder for him to poke fun at himself and his masculinity, not to mention sculpting an act littered with retro 90s references that any kid of the 80s or 90s will revel in.
Alex Edelman - New York Comedian and winner of 2014's Foster's Comedy Award for Best Newcomer, Alex has been making a name for himself on our shores for a while. Confident, with quick witted social observations and anecdotes of student days, he's often likened to Jerry Seinfeld and it's easy to understand the comparisons. Alex delivers the same sharp wit with frenzied excitement and killer timing; if Jerry's career is anything to go by, this guy is going to be huge.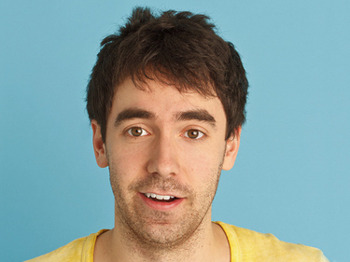 Adam Hess - Delivering one-liners so fast you're still trying to figure out the first one whilst 3 more bombard you, Adam has a unique, anxious style of comedy that is in many ways endearing. His shows consist of smile-inducing, relentless jokes that beat you into fits of giggles; think of a nervous Tim Vine on a case of Red Bull and you get the idea. Winner of numerous newcomer awards over the past few years, this young man is definitely one to watch.
Watch: London Live
Trevor Noah - Carving out a great career for himself over the past few years, Trevor Noah is no stranger to the comedy circuit and is a big name on his home turf in South Africa. Immensely likeable and warm, Trevor delivers classy comedy that is as well scripted as it is funny. Continuing to grace our screens on shows like 8 out of 10 cats, Live at the Apollo and QI, expect to see more and more of this rising star of comedy in 2015!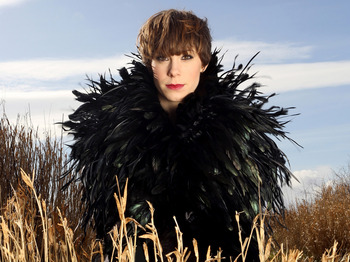 Suzi Ruffell Currently touring alongside Romesh Ranganathan and having supported the likes of Kevin Bridges and Alan Carr, Suzi is certainly making a name for herself. Bouncing around the stage, Suzi has an undeniable energy around her stand-up and delivers a well thought-out set of observational comedy that centres mostly on the hilarious mishaps of her life, family and friends.
*To see the 1000s of comedy events currently listed in the UK, head here.*