Next Monday marks the start of a week very close to our hearts: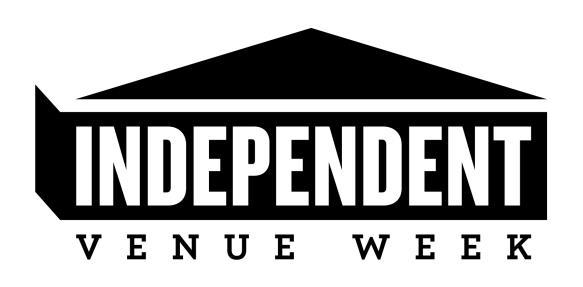 As we saw recently at Venues Day 2014, the network of independent venues spread around the country is a vital breeding ground for new talent and often the only way for communities to experience the thrill and joy of live entertainment locally.
To celebrate this, a substantial number of those venues are putting on special shows between Monday January 26th and Sunday February 1st – and naturally, Ents24 has the details.
You can see our list of well over 100 Independent Venue Week shows here, and buy tickets for almost all of them.
---
Venue Spotlight
Providing a comprehensive Independent Venue Week schedule is one thing, but we wanted to do more - so we're launching a series of Venue Spotlights - articles right here on the blog that shine a light on the UK's great range of independent and small venues, one at a time.
And where better to start than with one of the oldest – The Troubadour in Earls Court, London – which is celebrating its' 60th birthday this year, having hosted some of the world's biggest stars and given countless acts a leg up over the decades.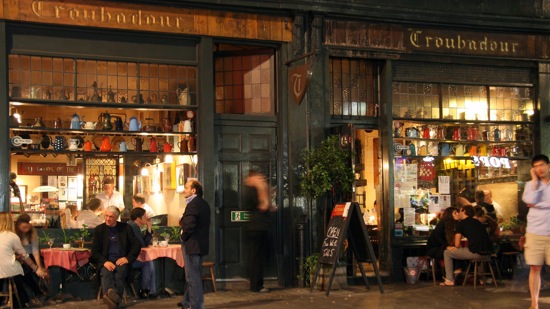 Vital stats:
The Troubadour,
Old Brompton Road, Earls Court, London, SW5 9JA.
Capacity: 120 (club) / 110 (upstairs cafe)
5-7 live gigs in the Club per week. Live music Tues – Sat, poetry every other Mon and acoustic guitar sets every other Sun.
We dropped their Web and Social Media Co-Ordinator Jana Page a line to dig into the venues' famous guests, and to discover why it pays to wear a hat there on Tuesdays...
Which artist that's performed at your venue has gone on to be the best known?
We have been lucky to have many legends grace our stage! From the likes of Bob Dylan, Charlie Watts, Paul Simon, Robert Plant, Jimmy Page, Morrissey, Ronnie Wood, Jimi Hendrix to Pete Doherty, Jamie T, Katie Melua, Laura Marling, Jessie J, Ed Sheeran, Adele and Hozier.
Which artist that's performed at your venue deserved/deserves to be better known than they are?
So much of the talent that comes through our doors deserves to be better known, although I am a firm believer that everyone has their time. I would say that a band called The Kings Parade were one that were so tight and had an incredibly strong set of songs, everyone was dancing, this is as well as Patch Wadsworth, a fabulous guitarist and singer, Gallows Ghost – enchanting Electronic Rock and Folk band fronted by the powerful vocalist Kate Young. Singer Asha also blew people away.
Has the venue gone through any major changes since it opened?
The building has tripled in size. We took over the Fish and Chip shop next door to increase capacity from 45 guests to 120 in 2001. However the Club has always hosted a rich variety of genres, from singer songwriters, Soul, Jazz, Funk, Rock, RnB and other unique sounds.
What's your best drinks/food deal?
We have happy hours in the Café and the Club.  Also - should you wear a hat to dinner on Tuesday you can get a FREE pudding in the Cafe!
Do you host events other than gigs or clubnights? If so, let us know what kind of events they are?
Every other Monday we host Troubadour Coffee House poetry evening, which has been running for over 30 years now.  We also host various workshops in the Gallery, which  include travel writing workshops, poetry workshops & a Gap Year course for students about to travel the world.   In the Wine Shop there are frequent Wine tastings lead by the fabulous & knowledgeable Atilio and Dylan.
If you could change one thing about the live music/entertainment industry, what would it be?
Gaining more support for smaller venues from record labels and artists would be a fantastic improvement on the functionality of venues like our own and ones similar to ours. The connection would benefit each party, as the labels get to observe their artists performing in independent spaces before making a name for themselves. Also, having big-name, successful artists coming back and performing to show their support after  they have made it will always be hugely appreciated.
Has your venue ever been threatened with closure? If so, what could have been done to prevent it/support you?
We have a noise abatement order on our garden which forces us to close it at 9pm, even though the pub next door can keep their beer terrace open until 10.30pm.  This has seriously affected our income and is grossly unfair.  The café is the cash cow for the live music venue – we were happily supporting it but it is getting more and more difficult.  In addition Earls Court has just closed and will be pulled down, which reduces our foot fall dramatically.  Difficult days ahead…
What's been your proudest moment working at your venue?
Whenever it gets really busy there is such a buzz, it really is incredible. I started working at The Troubadour because of how much I loved it already, so every day is pretty great.
Any infamous stories related to your venue that you can tell us?
We've had some interesting and fun occurrences here! One of the nicest aspects of them being that we've had quite a few legends walk through out doors, and a lot of the time, just to hang out and listen to the music. George Ezra and friends appeared last week for an after party after the BBC Music Awards, Ronnie Wood & Mick Taylor chose The Troubadour for their warm up gig prior to performing at The Royal Albert Hall last October, We've had Tom Jones visit us too. He arrived with Natalie Imbruglia and The Killers for a post gig after party. Rumour has it he didn't leave until 3am!
Stay up to date with the latest from The Troubadour via their social networks:
FB : Troubadour London (our friends page) and The Troubadour
TW : @TroubadourLDN ,
Instagram : Troubadourlondon
Tumblr : troubadour-london
Pinterest : Troubadour, Earls Court
If you run, own or work at a venue you think deserves a Venue Spotlight, drop us a line: blog@ents24.com