Next week, we'll be announcing who's been most popular in the worlds of music and comedy amongst the 15 million people who've used Ents24 to find shows and tickets this year.
But first we thought it'd be interesting to see who the hardest workers are: the musicians and comedians with the most listed UK events at the most different venues this year, traversing the country and playing shows day in, day out.
As these are artists and performers that play more places more often than anyone else, you're likely to find many future dates by clicking on their names as well.
Be prepared - some of the results may surprise you...
Update: You can now also see our Biggest Selling and Most Popular musicians, comedians and more in Part 2 of our 2015 roundup - just click here.
---
First we looked at comedy. With respect to the hard working comperes of the UK and comedians doing extensive Edinburgh runs only, our top 20 is determined by data on which comedians played the most UK shows at different venues this year - covering the most ground around the UK with all the travel taverns, motorway service stations and late night radio that goes along with it.
The Hardest Working Comedian of the year is:
Patrick Monahan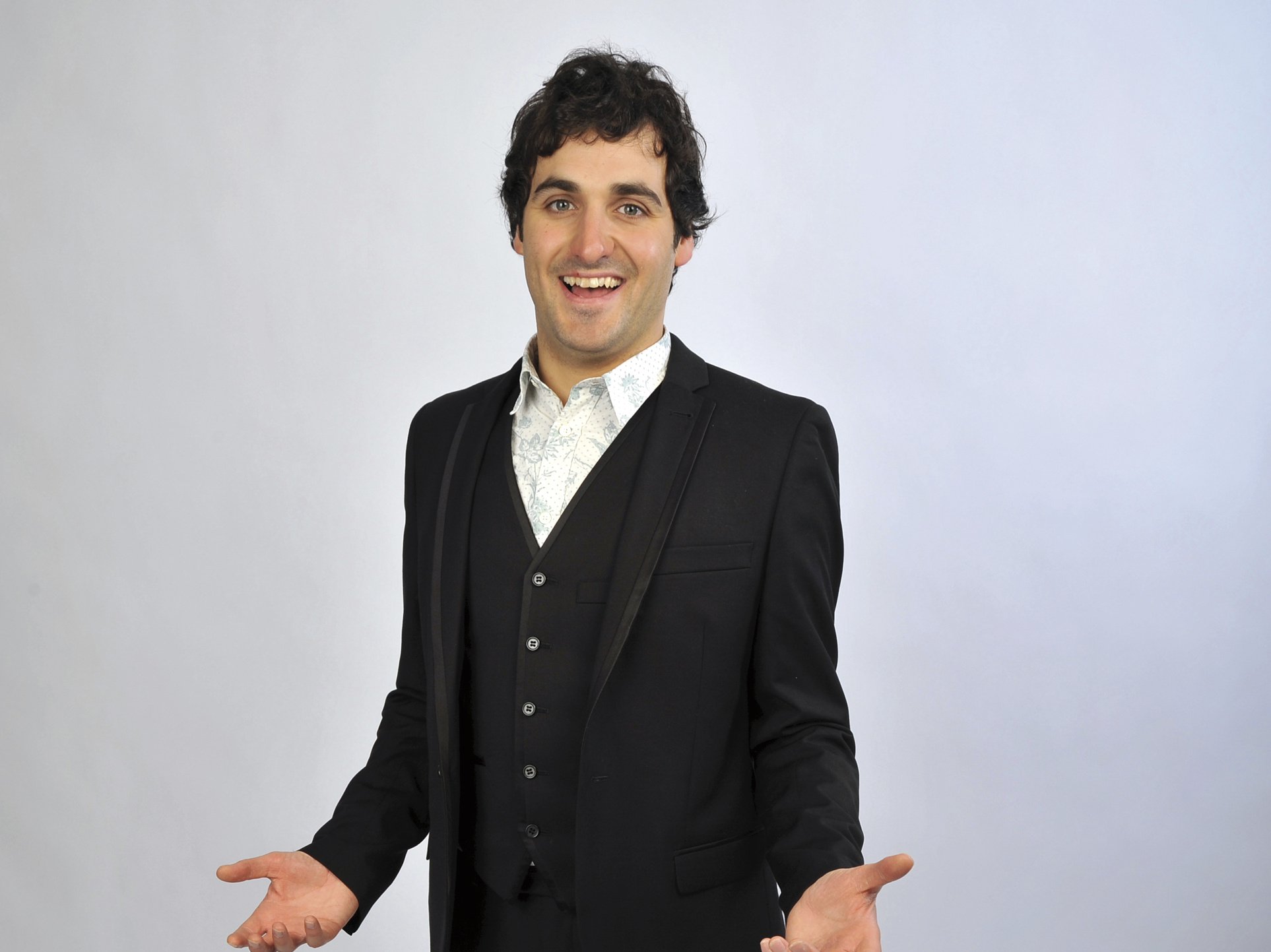 Since rising to prominence as the winner of ITV's stand-up contest Show Me The Funny, Mr Monohan has also claimed the record for longest hug (at a mammoth 25 hours plus!) and has, according to our data, performed more shows at different UK venues in 2015 than anyone else in comedy!
True to form, at the time of writing he has 18 forthcoming stand-up dates, including three squeezed in between now and the end of the year. Catch him if you can!
A few words from the man himself:
"I'm over the moon to be named Ents24.com hardest working comedian of the year, it's a fantastic end to a great 2015!
I love gigging so much I don't see it as hard work at all - in fact I'm doubling up gigs now as I'm writing this thank you message.
A big well done to Ents24.com for letting everyone know where I'm performing - it saves me texting and messaging people all the time to get out the house and along to the show!"
The Full Top 20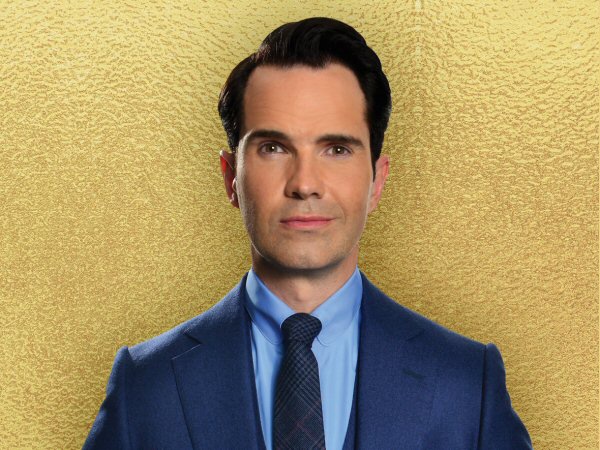 Often described as 'the busiest man in comedy' thanks to his ongoing touring schedule and habit of releasing a comedy show recording every year, Jimmy lands at No.15 in our Top 20. You can expect him to rise up the chart over the next year or two though, as he now has dates listed on Ents24 stretching well into 2017. Good on you Jimmy - I'm not sure what I'm doing next week!
16.Sara Pascoe
17. Rob Beckett
18. Lee Nelson
19. Carl Donnelly
20. Richard Herring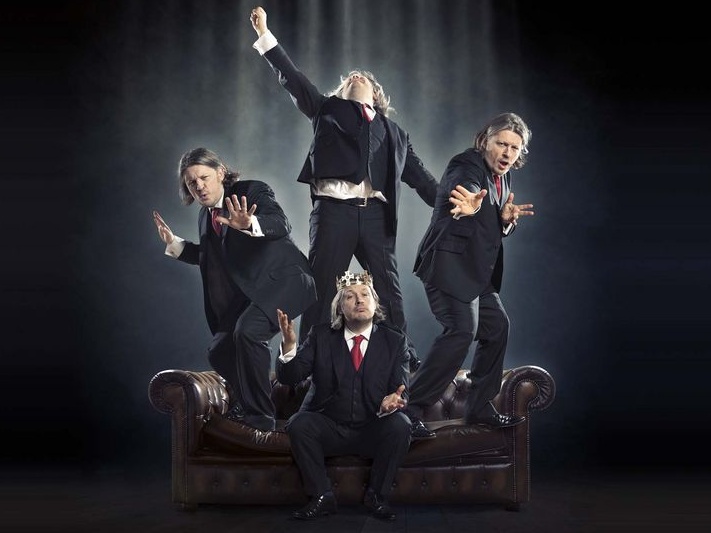 A combination of charity bill appearances, the ambitious (and impressive) re-staging of ALL of his previous stand-up shows in one season and his regular, not to mention his acclaimed live podcast series "Richard Herring's Leicester Square Theatre Podcast" (or RHLSTP, as the cool kids are calling it) nudged Mr Herring into the Top 20.
If only he'd put a Shrek in it*, who knows where he might have ended up in our chart?
---
...and now we come to music. Firstly, credit must go to the huge raft of tribute acts and ensemble artists that play vast amounts of shows every year - but for the purposes of this chart, we focused on data around artists generally playing at least 50% original material, and with largely the same line-up all year round.
---
The Hardest Working Music Act of the Year are: - Showaddywaddy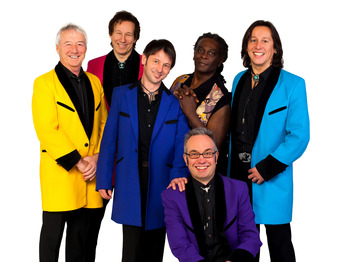 It may come as a shock that 70s popsters Showaddywaddy took the top spot - but it's a testament to the winning formula that enduring pop hits, solid work ethic (and perhaps the addition of a few new members) equals more shows around the UK than anyone else in music this year.
And it's not just the team behind Under the Moon of Love - the music top 20 is full of pop icons of decades past playing scores of shows annually.
Final thought: where else but a true snapshot taken from the UK's biggest live guide could Showaddywaddy sit in the same chart as Sleaford Mods?
The Full Top 20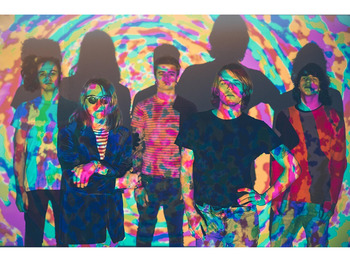 Alt.rock five-piece Allusondrugs have been a force to be reckoned with throughout 2015, playing enough support slots, headline shows and festival appearances (including this year's Hit the Deck festival, where we caught them) to propel them into the ten hardest-working artists and bands of the year.
9.Sleaford Mods
10. Rex Preston
11. Sarah McQuaid
12. Aly Bain & Phil Cunningham
13. John Otway
14. Chris Farlowe
15. Bad Manners
16. T'Pau
17. The Proclaimers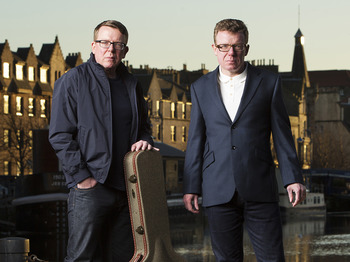 No need to walk 500 miles - or indeed, 500 more - as the Proclaimers toured heavily in 2015, visiting all corners of the UK to ensure your walking boots saw no damage, but your vocal chords did.
18.Blossoms
19. Joe Longthorne
20. The Bohicas
---
What we learned
The hardest working comedian performed 25% more shows at different venues than the hardest working music act - perhaps because it's often simpler to put a comedian with a single mic onstage (and on tour) that several people with multiple instruments. It's also possible that comedy is more restricted by language barriers, meaning that comedians in the UK are more inclined to stay there (only domestic shows counted in these results).
On the other hand, musicians are under less pressure to create an entirely new set from scratch each time (although Jimmy Carr's forthcoming Greatest Hits tour suggests that prolific comedians could yet follow that path)!
The music results showed us that acts who first found huge fame in the 60s, 70s and 80s still perform on a very regular basis - enough to propel many of them towards the top of our charts. But that's not to say newer artists aren't playing vast amounts of shows - just look at Allusondrugs and Sleaford Mods.
---
Check back next week when we'll reveal the most popular artists and the biggest selling tours of the year!
*If any of this is confusing, we recommend you try Richard's excellent Podcast series.