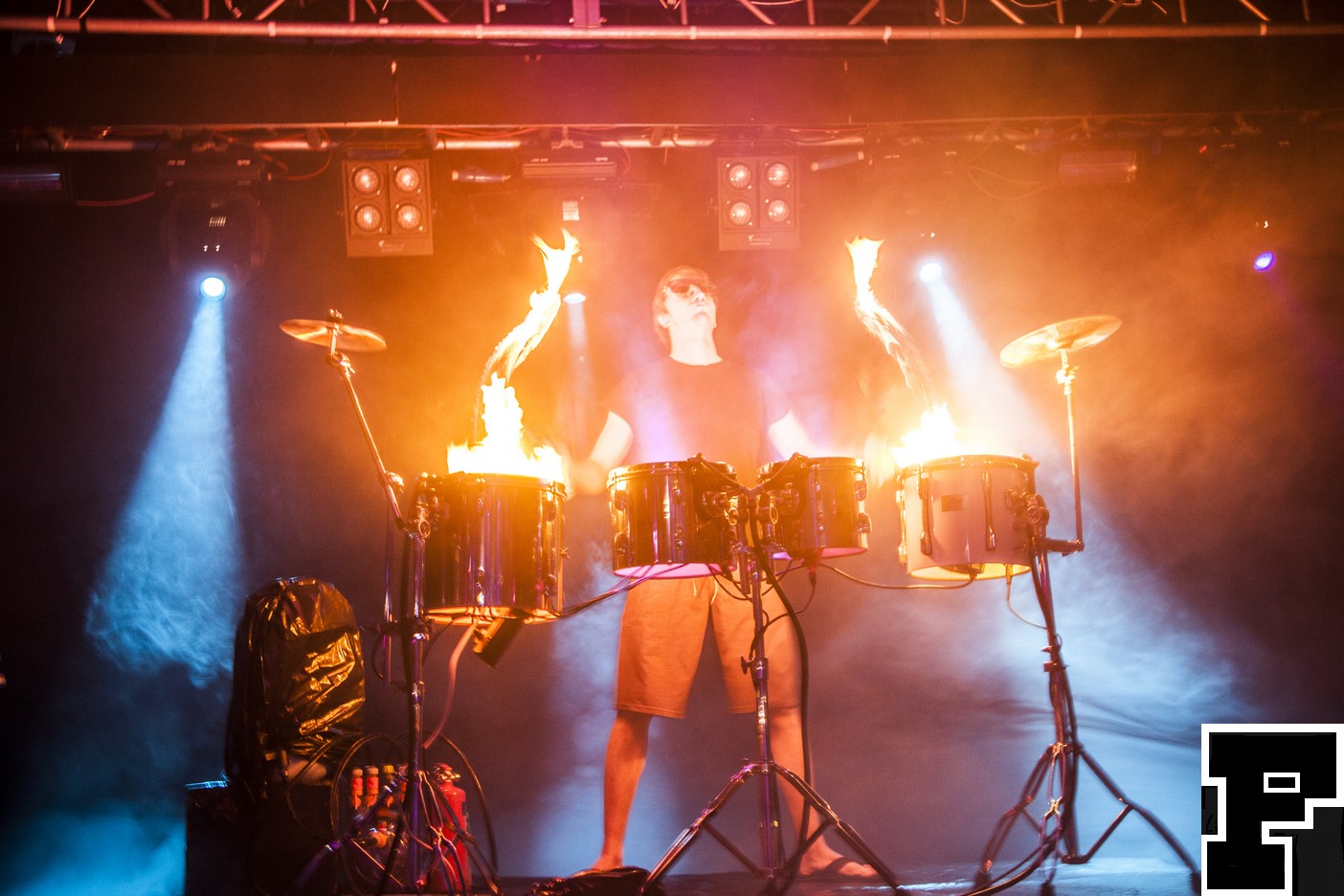 The latest in our Venue Spotlight series brings us to Batley - where the Frontier club has undergone radical transformation whilst attracting an incredible list of huge and varied names over the years.
Click here to see all listed events at the Frontier in Batley
We spoke to Consultant General Manager Nick about the club's transformation, its adaptability (not many venues can double as both a nightclub and a conference centre!) and the astonishing list of famous faces that have been seen there:
Vital stats
Frontier, Bradford Road, Batley, Yorkshire WF17 6JD
1800+ capacity
Club nights every Friday + Saturday, plus other special regular events.
When was the venue first established?
1967.
Has the venue gone through any major changes since it opened (location, renovation, style of music etc)?
This is now a venue suitable not only as a nightclub, but as a conference venue with a difference. Offering one of the largest conference venue facilities in Yorkshire.
Steeped in show business history the club has moved into the 21st Century with superb facilities for large scale conference and exhibition use. The club opened in 1967 and was an instant hit with both customers and artists alike.
Spiraling costs and a new era of entertainment saw Batley Variety Club turned into The Frontier in the early 1980's, which became THE destination nightspot in the area.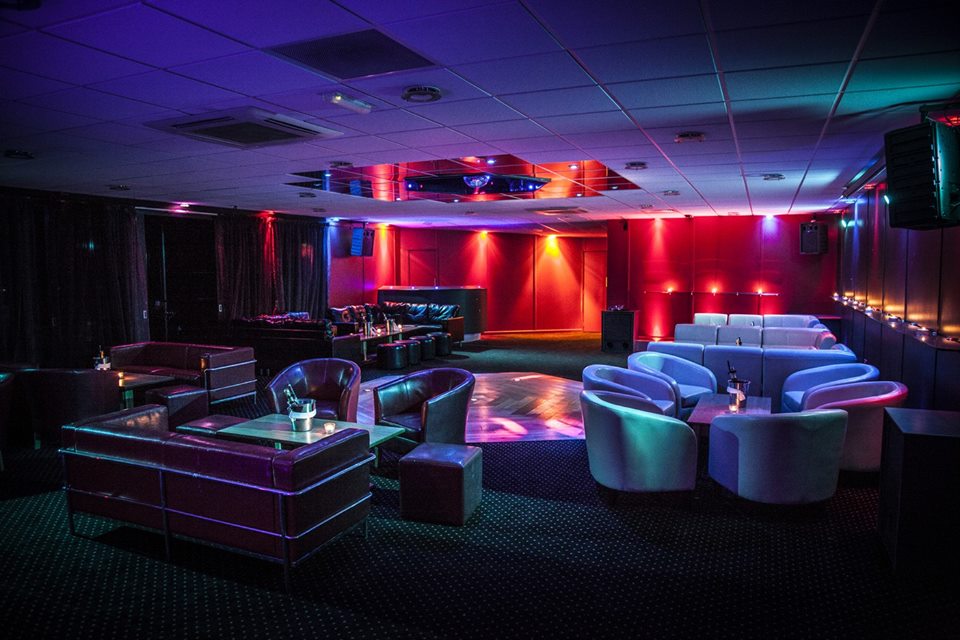 Which artist that's performed at your venue has gone on to be the best known?
To name a few: Bob Monkhouse, P J Proby, Lonnie Donegan, Sandie Shaw, Scott Walker, Morecambe and Wise, Frankie Howerd, Dusty Springfield, Englebert Humperdinck, Louis Armstrong, Gene Pitney, Cilla Black, Bruce Forsyth, Max Bygraves, Roy Orbison, Eartha Kitt, Norman Wisdom, Harry Secombe, Tony Christie, Herman's Hermits, David Copperfield, Paul Daniels, Vera Lynn, Cliff Richard, Olivia Newton John, Chuck Berry, The Supremes, Tommy Cooper, Freddie Starr, Gladys Knight and the Pips, The Bee Gees, The Stylistics, Martha Reeves and the Vandellas, DJ Judge Jules, DJ Dave Pearce, DJ Sammy, Tinchy Stryder, Coolio, Alexander O'Neal, Ultrabeat v N-Trance, Paddy McGuinness, Jason Manford, Billy Ocean, Billy Connolly & literally hundreds of others!
Like many West Yorkshire towns, Batley's main claim to fame used to be its woollen mills but for a few short years it played host to some of the world's most famous stars. People even called it the Las Vegas of the North!
What's your best drinks/food deal?
£1 All Spirits & Mixer plus Selected Bottles.
Do you host events other than gigs or clubnights? If so, let us know what kind of events they are?
Every type of event you can think of.. Boxing, Wrestling, Cage Fighting, Thai Boxing, Dance School events, baby ballet, Technical Tournaments, Charity events, Promoter events, Snooker events, Scooter & Bike events, Car shows, Fashion shows, Body Building tournaments and darts events to name a few.
If you could change one thing about the live music/entertainment industry, what would it be?
The pricing of artistes has gone silly in recent years. Some of the fees are ridiculous to say the least!
Has your venue ever been threatened with closure? If so, what could have been done to prevent it/support you?
Historically, the venue was bankrupt at least twice and has been reinvented to suit the style and time.
What's been your proudest moment working at your venue?
The venues previous entertainment Manager Derek ran the club & renamed it The Frontier – for 24 years before he, too, called it a day, and in 2005 a group of Batley businessmen bought the Club.
The club continued to thrive through and until the recession hit in 2008. The demise was relatively swift and by the end of 2010 it was almost at the point of closure.
A new management consultant and specialist in this field was sought and this is when Nick Westwell was appointed to devise a strategy for it's recovery. At this point, everything changed... DJs, policies, product lines, opening times, entertainment, service levels, conditions of employment, pricing, marketing strategy and probably and most importantly the venue ethos!
There was no money, no time and no customers!
Since then, the club has seen a real resurgence and grown from strength to strength. It was a pivotal moment in time and is proving to have been one of the best decisions ever made in the clubs history. During some of the UK's worst years on record for any business and in particular within the licensing and leisure industries, the Frontier is once again thriving and things are really happening. It has been quite a remarkable recovery when considering every other bar, club or venue were facing diminishing clientele and footfall, the Frontier was growing at an exceptional rate. Year on year the business has progressed and keeps moving forward without any significant investment of note.
The varied policies and procedures that have been introduced are still in place today, the venue looks more or less the same but it has been reborn and rejuvenated. Of course there have been some new additions to the sound and lighting but you couldn't really buy a new car on the amount spent. It has all been done with knowhow and skill.
Batley Variety Club no longer exists but its legacy lives on! Nick has single-handedly saved the last one of its kind from extinction, it's still a beacon to the past and striving forward and the roar gets louder day by day. The NOW will be part of the annuls of its history, but to those in the know, it shows exactly what can be done with nothing except belief, commitment, drive and passion.
Twitter: @batleyfrontier