Our latest Venue Spotlight falls on the Tacchi-Morris Arts Centre - an inspirational not-for-profit theatre managing to juggle plays, comedy, music, exhibitions, dance rehearsals and even TV broadcasts (The BBC's Question Time was broadcast from here not long ago).
We had a chat with Sara Loveridge, Marketing and Events Officer, about the venue's rapid growth, how it all started and a few examples of the breadth of productions they've played home to.
Here are full listings for the Tacchi-Morris Arts Centre!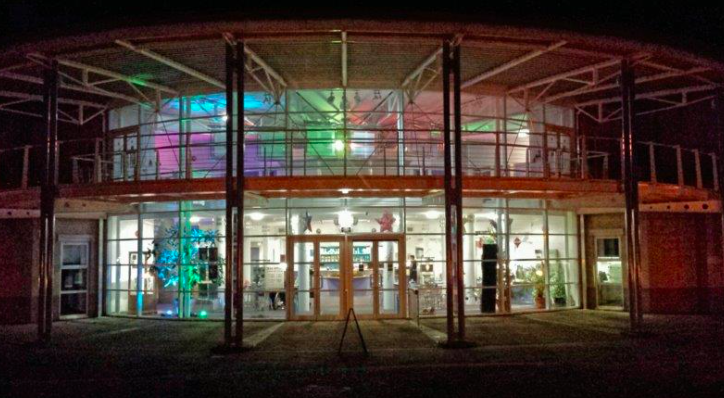 ---
Vital Stats:
Tacchi-Morris Arts Centre, School Road, Taunton, TA2 8PD
250 seat auditorium, plus professional dance and drama studios
When was the venue first established?
Developed through support from Kathleen Tacchi-Morris, the Arts Centre opened in January 2000 following a £1 million donation from the Tacchi-Morris Trust, together with a £2.1 million grant from National Lottery Funds. We are a not-for-profit organisation that aims to inspire the whole community to get involved in the arts.
Has the venue gone through any major changes since it opened (location, renovation, style of music etc)?
In the last five years our community programme has increased by 40% and the number of ticketed visitors has increased by 96% - from 14,000 in 2009 to 27,500 in 2014. In the last 2 years we have established a free programme of exhibitions in our foyer space, with the aim of showcasing both established and emerging local artists.
How many live events, gigs or clubnights a week do you host?
Although primarily a theatre venue, we do put on live music (roughly once or twice a month) - usually top tribute bands such as Bookends (Simon and Garfunkel), Cloudbusting (Kate Bush), I Can't Believe it's Not Buddy (Buddy Holly) among many others. We also host established local bands such as AJ's Big Band (swing), Taunton Concert Band and Taunton Deane Male Voice Choir.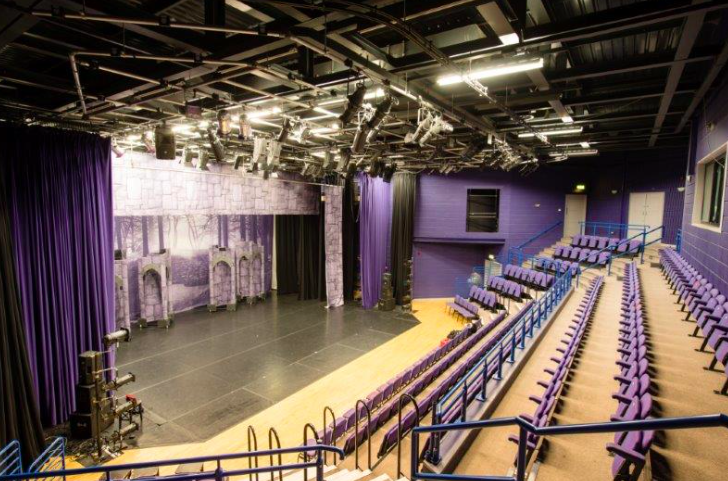 Do you host events other than gigs? If so, let us know what kind of events they are?
As we are ultimately a theatre venue we have a jam-packed programme of theatre and dance - from national touring companies, schools and colleges to amateur groups such as Taunton Amateur Operatic Society. Recently we have attracted top comedy names such as Jenny Éclair, Pete Firman, Shappi Khorsandi and (coming soon) Gary Delaney.
We have also hosted a number of fun Arts and Business Creative Speed Dating Events and have established a free exhibition programme in our foyer, which showcases local artists. We also host 2 annual competitions for emerging playwrights and creative writers which have attracted entrants from all over the world.
If you could change one thing about the live music/entertainment industry, what would it be?
Anything that makes it easier for emerging musicians/actors/dancers/artists to have the chance to perform is a good thing. At Tacchi-Morris we are proud to provide opportunities for all ages and abilities to take part in the arts and even perform on the Tacchi-Morris stage!
What's been your proudest moment working at your venue?
There have been many highlights during my time working at Tacchi-Morris Arts Centre. It's been great to see our comedy programme go from strength to strength as we continue to attract top names from the circuit. Last year the BBC chose to host Question Time at the centre. It was exciting to see it all being set-up and just how much rigging and cables were used!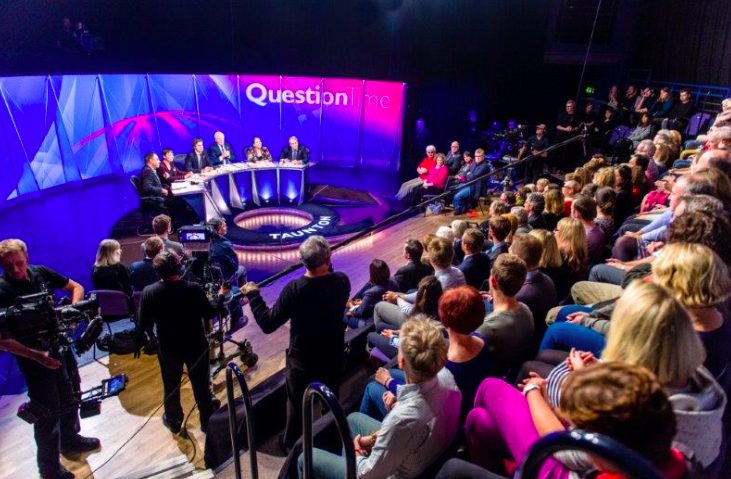 What's the best event you've put on in the last month?
In March we welcomed back Simon and Garfunkel tribute Bookends and they were amazing. In April ZoieLogic's dance performance of SAFE was breathtaking. Set against the imagined backdrop of New York's world-famous Empire State Building, five outstanding male dancers told the story of the 1930s construction workers - those chaps you see in old photo's perched high up on towering building sites without any safety ropes!
Any infamous stories related to your venue that you can tell us?
If only!
Website: http://www.tacchi-morris.com
Facebook: https://en-gb.facebook.com/pages/Tacchi-Morris-Arts-Centre/103630234033
Twitter: https://twitter.com/TMAC_Taunton