This particular 'edition' of Venue Spotlight is an odd one - we've chosen a venue that has only put on a single gig. However, we were so impressed with Jack and the Portland House team's endeavours to take a Grade II listed banking hall built in the 20s and repurpose it as one of the last surviving places to see contemporary live music in Cardiff Bay, we couldn't ignore it.
See below for an insight into how new venues get off the ground, visiting topics as diverse as Doctor Who, Lee Scratch Perry, the 'Cardiff Bay venue graveyard', Brooklyn Lager and Glastonbury along the way.
Details of Portland House's next show are here. Do head along if you're based in South Wales and are excited by cutting-edge music in an unusual setting.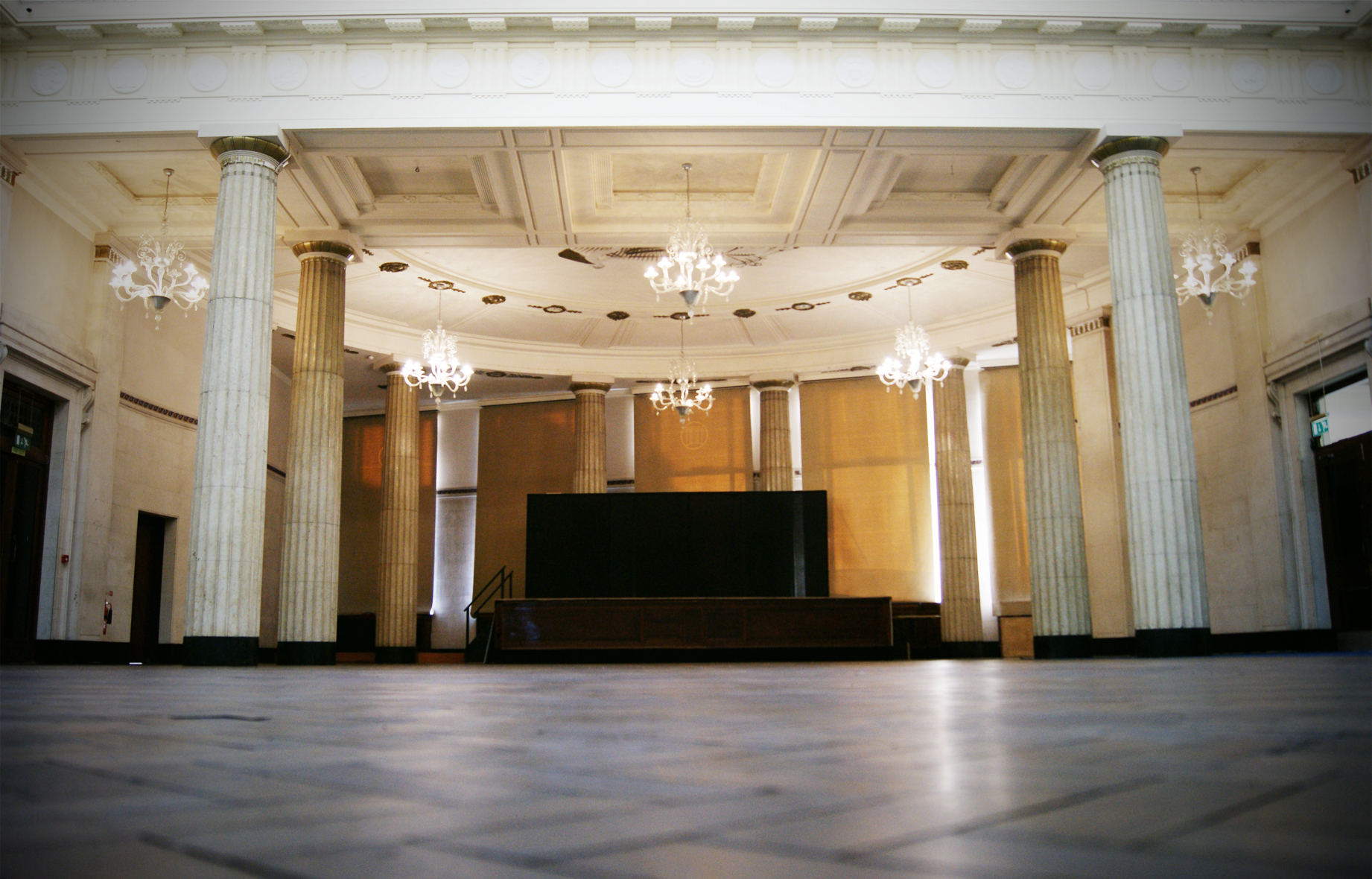 ---
Vital Stats:
Portland House, 113-116 Bute Street, Cardiff
Capacity: 700
One-off shows every few months, but this is due to increase!
---
When was the venue first established?
The venue has long been a feature of the area as it was built in the 1920's. However it was first opened as a bank to facilitate the financial side of the coal industry which was a huge source of commerce in the area until the . It remained in and out of use for several years until our team took over in 2012 and saw the huge potential in events in what is such an incredibly ornate and beautiful space.
Has the venue gone through any major changes since it opened (location, renovation, style of music etc)?
Since the venue was very much a shell when we took over and wasn't in the greatest condition we have had undergo some refurbishment. Most notably we have added an awesome lounge bar and restored the original parquet floor.
Which artist that's performed at your venue has gone on to be the best known?
Our only gig to date has been with dub and reggae pioneer Lee Scratch Perry. However it is a little late in the day to claim that his success was down to us! Our next show however is with Owen Pallett for whom our events team have put on shows with at different venues in the past. He has really hit the dizzying heights of fame of late having performed with Arcade Fire at last year's headline Glastonbury performance, been nominated for an Oscar and worked with the likes of Last Shadow Puppets and Taylor Swift.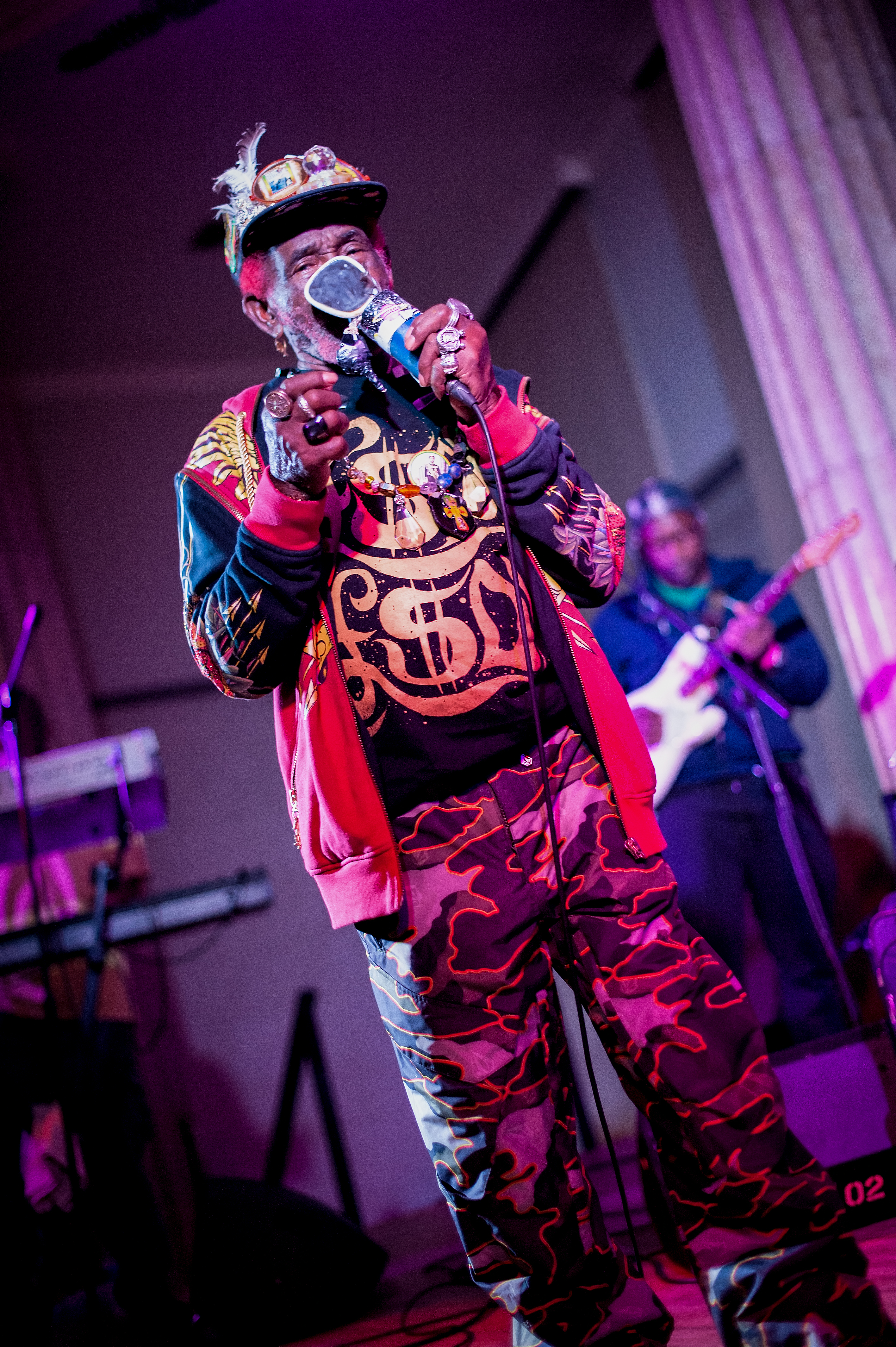 Which artist that's performed at your venue deserved/deserves to be better known than they are?
One of the support acts we found for Lee Scratch Perry was a singer called Nakisha Esnard. Without doubt she will become a recording artist because she has a great aura about her and a tremendous voice to match. Plus you don't see many artists with strong reggae influences perform with a ukulele - which she does.
What's your best drinks/food deal?
We have an awesome bar selection which includes pretty premium bottled craft beers and posh lagers. I'm personally a fan on Vedette Blonde and Brooklyn Lager so I made sure the bar team had it in stock once we opened.
Do you host events other than gigs or clubnights? If so, let us know what kind of events they are?
Other than gigs in the Banking Hall, the space is often used for weddings and corporate dinners. Given that the surroundings are so regal and ornate it does make a great location for both. However on the opposite side of things, below us though we have a dark and dingy disused bank vault which previously played host to underground club nights. Now it tends to be used for rehearsal space and filming. In fact we have had some pretty big productions use the space including Doctor Who, Casualty and the film Panic Button.
If you could change one thing about the live music/entertainment industry, what would it be?
I would like to remove the snobbery associated with certain genres of, particularly, music. I think it's a real shame that, for instance, Glastonbury book a hip hop artist to headline their festival and it can create this noise in the background from people who say that a particular genre has no place there. Music is such a vast and diverse phenomenon that it should be celebrated and not looked down upon. If someone doesn't like a musical genre or an artist then they are welcome to that opinion. However I don't think they are entitled to crucify that said product because it is still the result of someone's creative thought and talent which many people find a strong association with and enjoy.
Has your venue ever been threatened with closure? If so, what could have been done to prevent it/support you?
Fortunately we have not however Cardiff Bay has sadly become somewhat of a live music graveyard. Just a stones throw from us are former live venues the Point and Coal Exchange who famously hosted shows from Arctic Monkeys, Oasis, Stereophonics, Manic Street Preachers, Muse - the list goes on like that!
However they both faced different problems and were forced to close as events spaces and we want to secure our future to ensure we don't become victims of the same fate. We feel we have a duty to take over that musical heritage and ensure live music continues to live on here however that means taking things very slowly to make sure we get everything right.
What's been your proudest moment working at your venue?
I'm really proud to have worked with my team to bring life back to what was a previously unused events space. Particularly the first show we did which really highlighted just what an incredible space the Banking Hall in Portland House is.
There was a moment during the first night where I overheard a conversation from a woman talking to her friend about her father who had recently passed away. She said he was a big Lee Scratch Perry fan and so she bought a ticket to the show because it reminded her of him. During the chaos of organising the event you can often forget that people have so much love and respect for the artist they are paying to see and have a lot of memories and feelings associated with their music. So the fact we can help provide people with that makes me proud and the hard work worth while.
For all things live music at the venue, we're at portlandhousecardiff.com/live, facebook.com/portlandhousecardiff and twitter.com/portlandhouse_