This time around we're focusing our spotlight on Matlock Bath - home to The Fishpond, a bar/venue with its' own blog (we recommend a read, link at the bottom) and even its' own baker!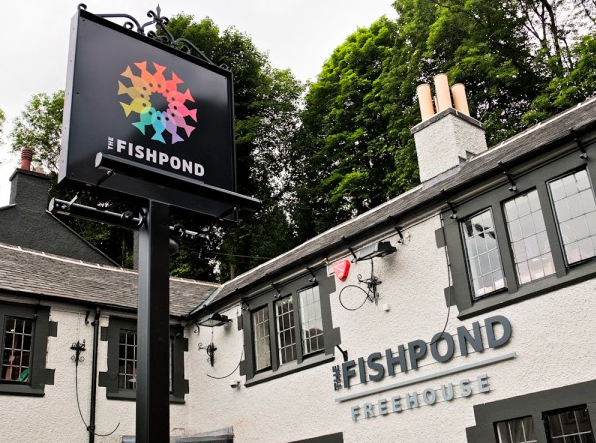 They were also one of the first venues to use our Widgets - tools that allow anyone to list a band or venue's events on their site, with reliable, trustworthy ticket links - easily customised and updated. You can see it in action here and get your own by searching for a venue or artist on ents24.com and scrolling to the bottom of the page.
We spoke to Events Manager Dan Sheppard, who couldn't go into details of the venue's 'seedy past' but was happy to share a roll-call of some huge names that have played the venue, as well as talking live industry gripes and pie and pint deals!
Here's every listed event coming up at The Fishpond!
---
Vital Stats:
The Fishpond, Matlock Bath
Capacity: 170 standing
3 gigs weekly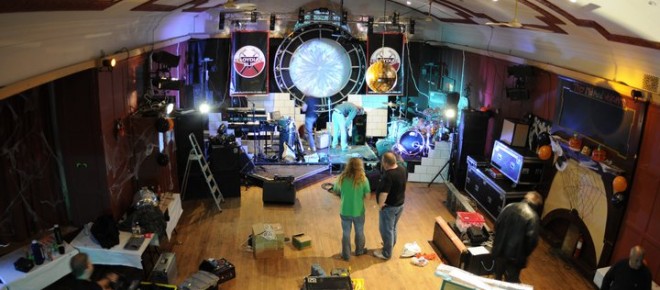 When was the venue first established?
The Fishpond has been around seemingly forever but in its current incarnation, about 3 years.
Has the venue gone through any major changes since it opened (location, renovation, style of music etc)?
It has had a lot of renovation which is still going on.
Which artist that's performed at your venue has gone on to be the best known?
Historically, The Fishpond has hosted bands like Thin Lizzy, Ian Drury and Squeeze but these days we have artists like Nick Harper, Kathryn Roberts & Sean Lakeman, Nine Below Zero, Ben Ottowell, O'Hooley & Tidow, and comedians like Joe Lycett, Ian D Montford, Paul Sinha and Duncan Oakley.
What's your best drinks/food deal?
We have pie night on Mondays (£7.95 for a pie & a pint), pizza night on Tuesdays (7.95 for a pizza and a pint) Also, we are about to launch our Loyalty cards which give a 10% discount on all food, drinks and gig tickets.
Do you host events other than gigs or clubnights? If so, let us know what kind of events they are?
We also host weddings, parties, conferences. A lot of things.
If you could change one thing about the live music/entertainment industry, what would it be?
Anything that would make it a stronger industry, with the ability to draw people away from their televisions and cheap chain bars so that they watch live music and comedy instead.
Maybe less reliance on cover bands.
What's been your proudest moment working at your venue?
Personally, it would be meeting Nick Harper and Joe Lycett. Professionally though, I would class any successful execution of a gig or event to be a proud moment. Being involved or responsible for a moment that brings that much happiness is pretty fantastic.
What's the best event you've put on in the last month?
Stagefright Comedy Presents: Joe Lycett + Tom Little + Tom King + Steve Bujega. It was a fantastic night with a brilliant atmosphere. We received excellent comments from attendees and it was very encouraging.
Any infamous stories related to your venue that you can tell us?
Probably but I am not overly familiar with The Fishpond's seedier past.
Website: http://thefishpondmatlockbath.co.uk
Blog: http://matlockpondlife.wordpress.com
Facebook: http://www.facebook.com/thefishpondmatlockbath
Twitter: http://www.twitter.com/TheFishpond1
---
Do you work at or know a venue that deserves a spotlight - perhaps someone's doing something inspirational with a disused space, or a venue that's hosted some greats over many decades deserves its story told? Drop us a note: blog@ents24.com