Hello!
We've been thinking recently about ways to help our users navigate the vast range of live events we have onsale (usually between 80,000 and 90,000 at any given time).
Of course, on ents24.com they can search by date, location, genre and so on - and our personalised regional and national newsletters, Hot Tickets section and even this very blog can also assist in showing our users the events they're most likely to be interested in.
With Twitter, it becomes a little trickier.
We post a selection of news and info via the @ents24 account regularly, letting followers know when new events are announced and onsale, plus details of our presales and competitions.
But with such a wide range of events, not everything will be relevant to everyone. Taking some tweets from the last few weeks for example, there's a good chance that someone who's very interested in this:

may not be as interested in this:


or this: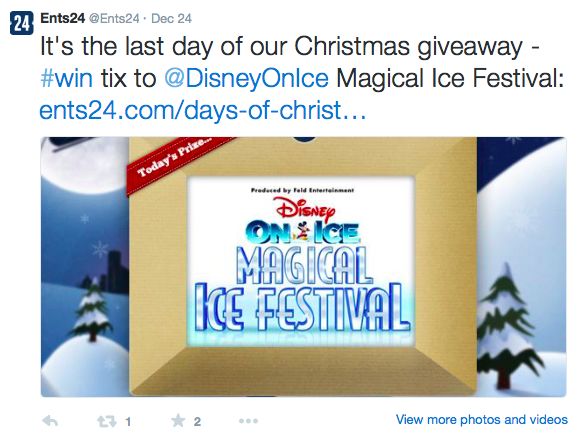 So, to make things a little easier, we've introduced three new Twitter channels that our users can follow instead of the main @ents24 account, if they choose to.
They are:
and @ents24festivals
...and they're all live now. Just click the links above, and then 'follow', to start following them.
It's fairly self-explanatory - if you follow @ents24music you'll only see tweets relating to live music or general Ents24 information. The same applies to @ents24comedy, except you'll be getting info on new comedy tours and recommendations - and @ents24festivals is the channel to follow for new lineup announcements and ticket deals to the forthcoming Summer of festivals.
Of course, we'll continue to run the regular @ents24 account as usual - but if an Ents24 user is all about the music, comedy or festivals, this is an easy way to ensure our users only get the info from us that they want to see.
As always, we want to know what you think - are there enough of you that wants @ents24boybands or @ents24metal for us to create further channels? Let us know: blog@ents24.com