This week, we find out more about The Brickmakers & B2 in Norwich.
We spoke to co-owner, Charley South, who tells us all about the importance of grassroots music venues, combating rent increases, and why mobile phones aren't good gig etiquette.
Venue details:
The Brickmakers & B2, 496 Sprowston Road,  Norwich, NR3 4DY
Established: 2003 as a traditional pub (live music has been taking place since the 1970s)
Capacity: The Brickmakers: 300 / B2: 200
See full listings and get gig alerts for The Brickmakers & B2 here >>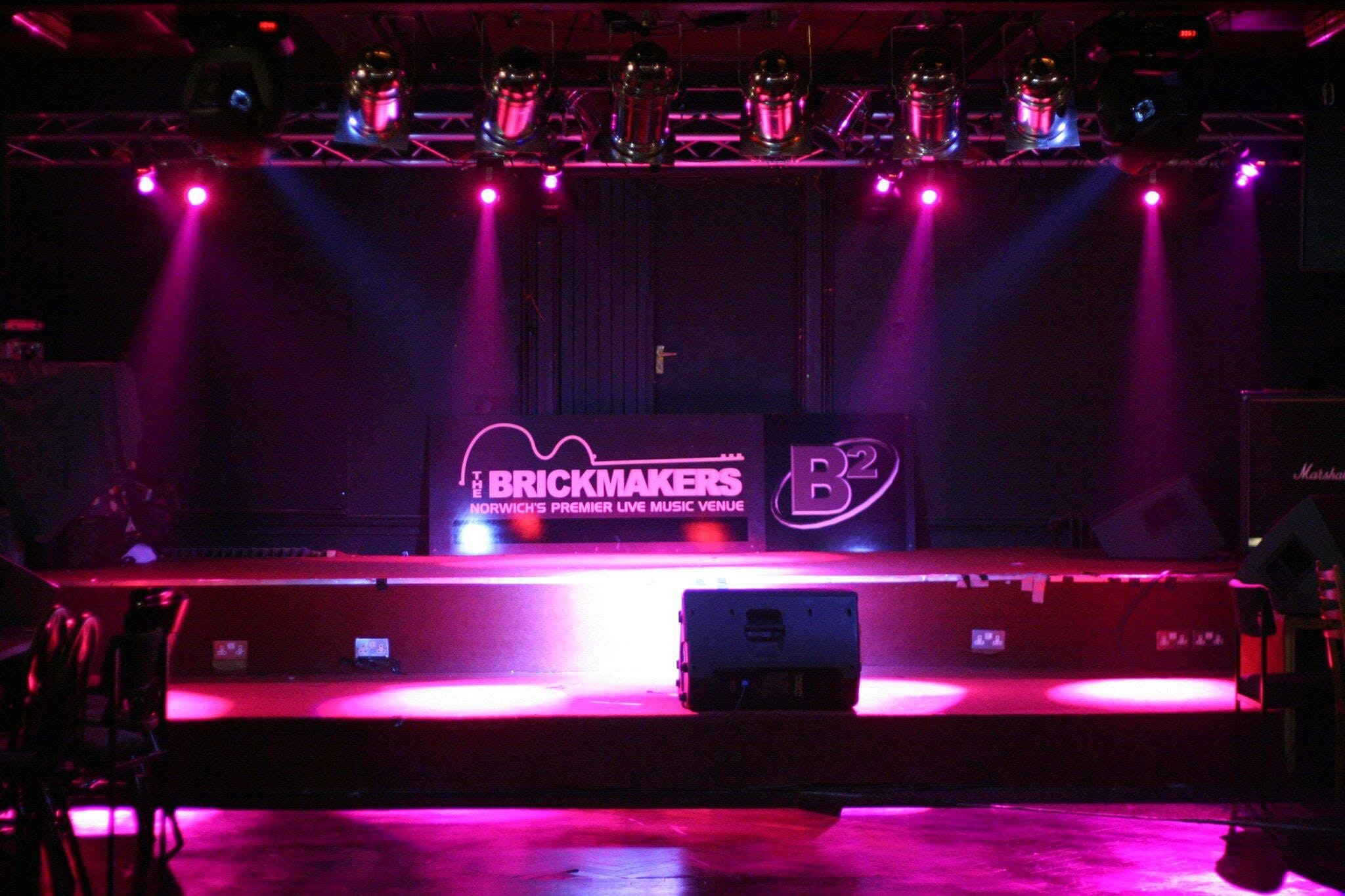 To get things started, tell us a little about the venue and your role there...
The Brickmakers and B2 Venue are two live music venues in Norwich, situated on the same site. The Brickmakers established itself on the local music scene back in 2003, after Pam South, Emma Rose and Charley South took over the lease. Being musicians and music lovers themselves, they knew what musicians wanted from a venue and more importantly, how to deliver it.
The trio of owners took a failing pub and turned it into a 300 capacity venue that offers live music 7 nights a week, 364 days of the year. The success of The Brickmakers, however, was attracting more bands than the calendar could fit in. For this reason, Pam, Charley and Emma decided to build a brand new venue on the back of the existing site from the ground up. B2 venue was realised and born.
B2 now provides a vital platform to young musicians cutting their teeth on the local scene. There are no genre or age restrictions, as the ethos of the venue is to support young people in music. The only restriction in place is that it has to be original music. It offers a 200 capacity venue to up and coming local and national touring bands every night of the week and has seen several aspiring young stars on it's stage including Ed Sheeran & You Me At Six.
Has the venue gone through any major changes since it opened (location, renovation, style of music etc)?
The venue has gone through major transformations since it was first built. But since we moved in, yes, definitely. When we first moved in, the pub was tired and tatty and had a reputation as being a rough, uninviting place. The stage was in two halves with a fire escape down the middle. It was the kind of place where you wanted to wipe your shoes when you left.
Over the years, we have gutted the stage area (now made into a two tiered 7m x 5m stage) and have installed a top of the range HK AUDIO 9k in house PA system with digital Allen & Heath mixing console in both venues. It is now totally geared towards the live music experience with a pub feel.
When we moved in we had three staff. We now have 11 staff and 5 sound engineers. The venue used to promote bands that sat within the rock genre but these days it promotes bands of all genres from big band, rock, pop and disco through to funk ska, rock and metal.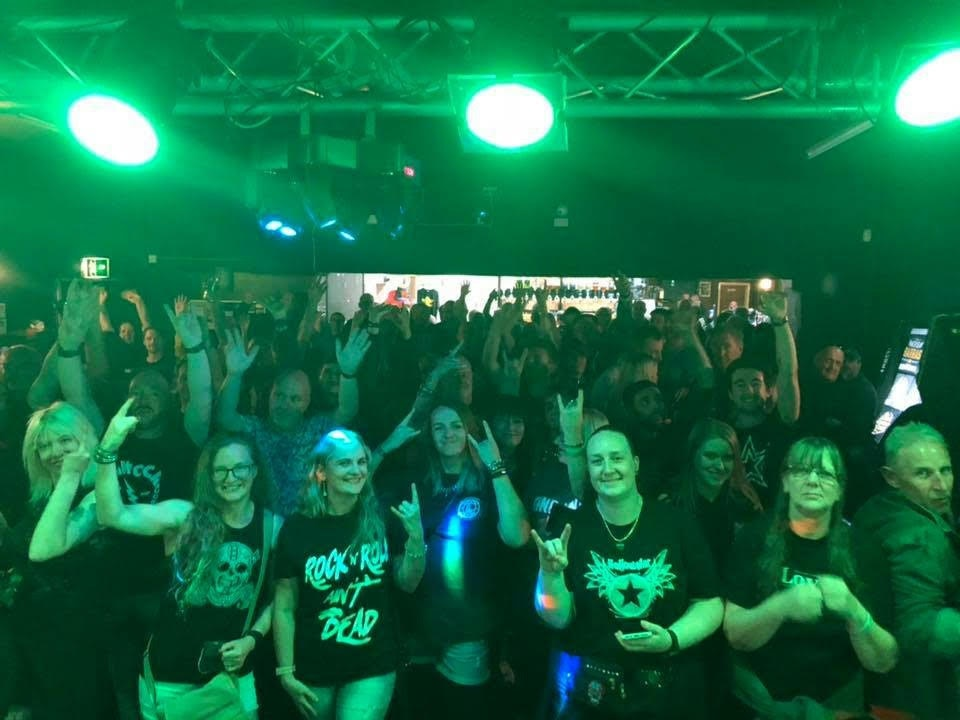 How many gigs or club nights a week do you host?
7 nights a week in both venues.
Which band that played your venue deserved/deserves to be better known than they are?
Blind Tiger, The Bloodshake Chorus, Bad Touch, Morganway, Lucy Grubb
Do you host events besides gigs and club nights?
Yes, we host a variety of quiz nights including a monthly music quiz. We hold cribbage tournaments, choir practices , pub olympics, plus a range of family charity days throughout the year.
If you could change one thing about the live music industry, what would it be?
To encourage people to put their phones down and live the moment. All you see at gigs these days is people recording videos they're hardly ever going to watch again.
Put the phones away and watch. Getting people off their sofas and out enjoying fantastic music is getting harder. People need to get out there and support grassroots venues - it's where the magic starts.
Has your venue ever been threatened with closure? If so, what could have been done to prevent it/support you?
Yes, very recently actually. Our building is owned by a Pub Co. Our lease ran out in July and we wanted to renew it. They agreed to renew it with a 20% rent increase.
We couldn't afford that kind of increase so we announced our closure. The local community were outraged and, together with the local media, started a petition which over 17,000 people signed. The local council stood with us and helped us to make the venue an asset of community value, as there were rumours that the pub co were going to knock it down and sell the land off for development.
With the media pressure and the ACV on the building for five years, the pub co eventually backed down, not only agreeing to keep the rent as it was, but to actually lower it by almost 10%.
If it hadn't been for the support from the local music scene, local media and the council, I don't think we would still be here. It is testament to how important the venue is to our local community and to the live music scene in Norwich as a whole.
This is where all musicians in Norwich start. We are the bottom rung on that ladder, and it is vital, which we're proud of. I think the main way that people can support all venues is to keep using them. Sitting at home watching gigs on YouTube isn't keeping the music scene alive - you have to be out there living it.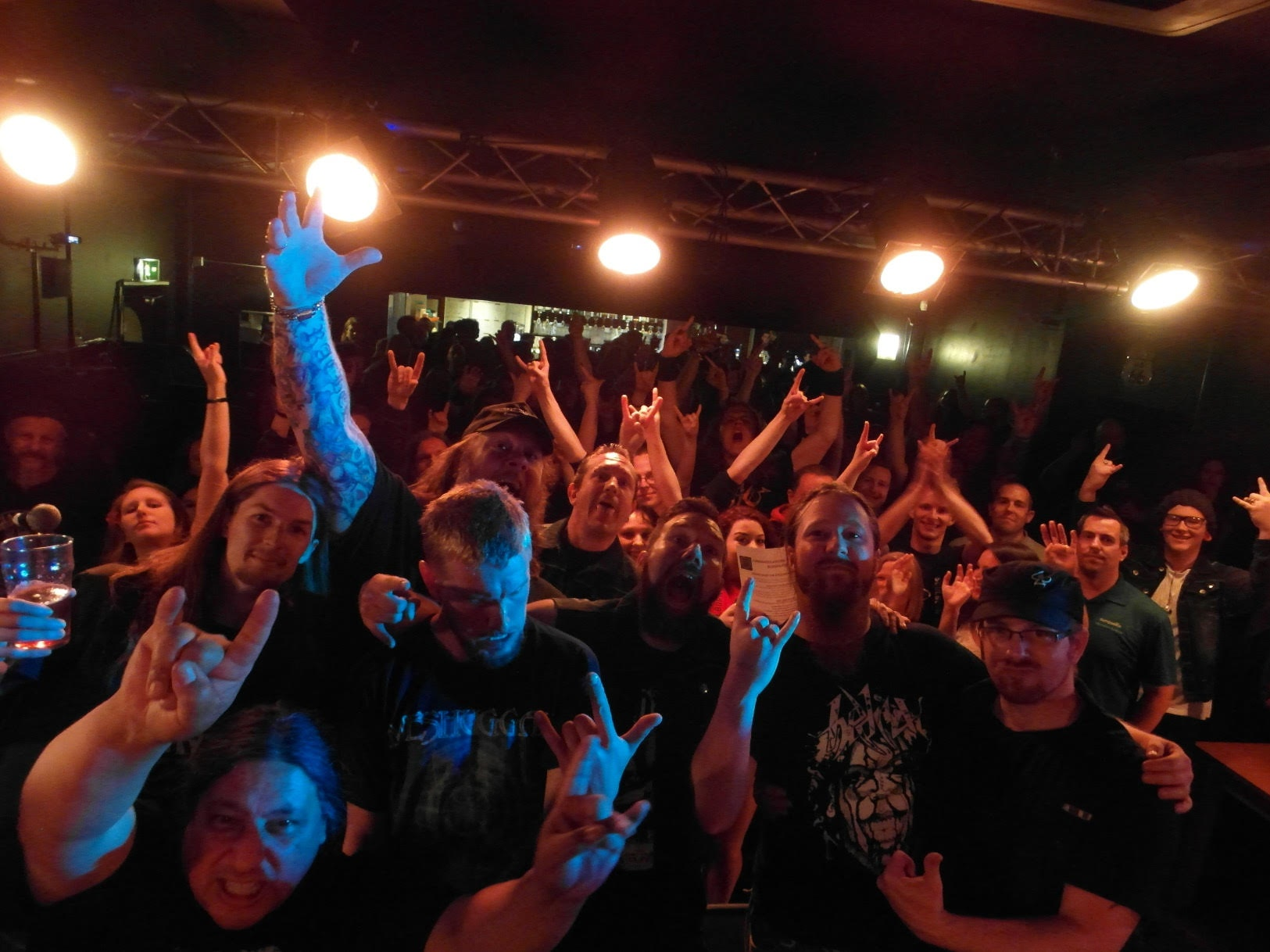 What's been your proudest moment working at your venue?
We have so many! Firstly, when we won Best Live Music Pub of Year at the Publican Awards for the UK, it really felt like all our hard work was worth it. Getting recognised as the best at what you do is rewarding. However, we were runners up for a few years too, which was also helpful as it made you look at how you were operating and how you can improve. Winning it once was amazing, winning it twice was even better, especially when you're being judged with some of the best venues in the country.
Another proud moment was when on a rare night off, Emma (co-owner) and I went to watch Thirty Seconds To Mars at the O2 Arena, and we were surprised to learn that You Me At Six were their support act. It was an awesome feeling watching them in front of 20,000 people knowing that they started off in our tiny 200 capacity venue. That's what it's all about and it makes you feel like it's worthwhile.
We feel proud on a regular basis to be honest, there's nothing like hearing a packed
venue singing their hearts out and having a good time. That's when you know you've got it right.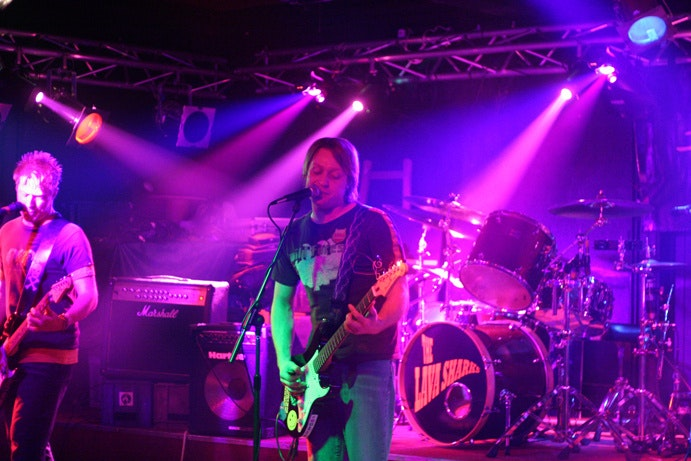 Tell us about one of your favourite recent shows that the venue has hosted...
Back in January when we thought we were going to be leaving the venue, we planned a leaving party with 6 awesome bands on the line up - headlined by The Bloodshake Chorus. At the 11th hour we learned that we were actually going to be staying on so we changed the event to a resurrection party. We were packed to capacity and the whole place was jumping, it was such a good feeling. One of the best nights of the year so far without a doubt, but we have many more exciting shows coming up.
Are there any interesting facts/stories about the venue that people might not know, but should?!
When The Brickmakers was built in 1867, initially was a lot smaller and served as an inn for the men that worked over at the actual Brick Kilns opposite the building. The building was knocked down and rebuilt in 1931; the reason for this is thought to be the widening of the road.
The main band room wasn't added until 1937. It has been extended over the years into the dual venue it is today. As well as local bands of all genres, the venue has also played host to international acts such as The Quireboys, Wilko Johnson, Wreckless Eric, Cutting Crew and many more.
---
Track The Brickmakers & B2 here to keep up to date with all forthcoming events. You can also catch them on their official website, Facebook page and Twitter accounts.