...and so, Autumn rolls around. But don't be glum about the 'end of Summer' - September's traditionally very busy for live entertainment, and this year's no exception.
Whether you're looking to see something mind-blowing, starting uni in a new city and want to try out the local venues, or are looking for something to distract the kids from back-to-school blues, let us recommend an event or tour coming up that we love...
---
Neil picks: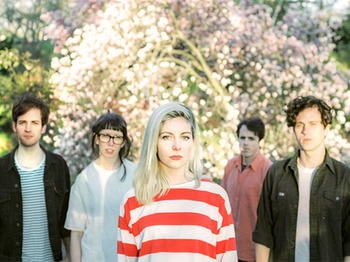 If you listen to BBC 6 Music you'll almost certainly have heard the lo-fi anthem "Archie, Marry Me" from Canadian indie-pop band Alvvays. They create a dreamy soundscape that's perfectly suited to the end of summer, so if that's your kind of thing, there's no better time to catch them than on their September tour.
One of the newer but best-known attractions at Glastonbury Festival is Arcadia, a performance combining huge sculptures made from recycled military hardware, pyrotechnics, acrobatics, lights and music. The team are relocating their 41 ton fire-breathing spider to Bristol's Queen Square for two spectacular nights, with music provided by DJ luminaries including Roni Size and Annie Mac.
---
Xander picks: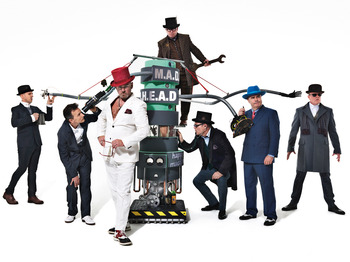 Madness have been acceptably ridiculous for as long as I can remember. Probably the only band in a wedding day disco set that doesn't suck, you have to love their tongue-in-cheek delivery
**Literature: Richard Dawkins**
The Dawk' discusses his new memoir and possibly dissects someone's spiritual irrationality via Twitter at the same time. A wonderful author of engaging non-fiction and a controversial public figure - live and direct!
---
Graham picks: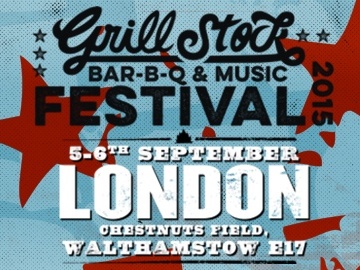 If a massive food & BBQ festival doesn't hook you in already, then throw Grandmaster Flash, Fun Lovin' Criminals, Hayseed Dixie and loads more onto the grill, for the most delicious weekend you'll have all year.
Take the opportunity to catch one of the best soul singers of all time on her September UK tour.
Tickets are still available to see the punk legends - back with original members Dave Vanian and Captain Sensible - on tour in September.
---
Adam picks: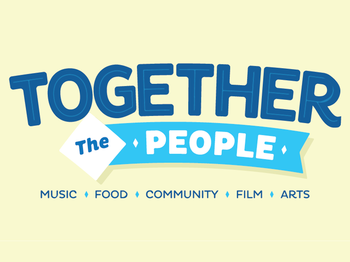 Together The People is a new, intimate non-camping festival in Brighton that seems akin to Beautiful Days and Latitude Festival meeting near a seaside town. I recommend you head down for Super Furry Animals, The Xcerts and Brakes - all of whom I've seen put on breathtaking shows over the last few years.
Newcomer to the UK touring circuit, the Dalai Lama tries out some new material in front of an intimate crowd...
But seriously, this promises to be a unique and special night at The O2 that combines infectious enthusiasm, belying his 80 years, with a universal message of peace from one of the world's most loved and luminary figures.
I caught Sweet Baboo at the start of the year, his lilting, whimsical, romantic indie reminding me of the likes of fellow Welshmen-and-women Gorky's Zygotic Mynci, Race Horses (RIP) and Cate Le Bon. Following that joint tour with The Pictish Trail, this headline jaunt follows the release of The Boombox Ballads. See you at Thekla?