We'd like to introduce you to a handy new tool for anyone with a website of their own - our new Hub Widgets!
They allow you to display an automatically updated, customised set of live event listings on your site, complete with reliable links to further info and tickets. They're updated automatically and are totally free to use.
Perhaps you're a comedy enthusiast wanting to show all forthcoming gigs in your area, or a B+B owner that wants to let potential guests know what's on nearby.
Want to show all theatre listings near Thetford, pantos near Paignton or clubnights near Clydebank? No problem.
We've created our own widget as an example of how easy it is...
First, we needed to decide what location we're going to use, and the radius around it. You can use a town or postcode as your location.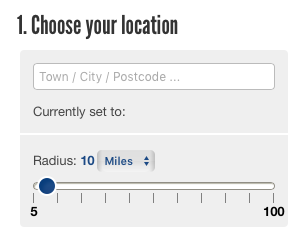 We've picked Bristol and chosen a radius of 20 miles.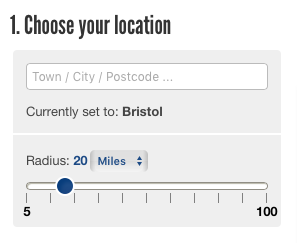 Next up, we choose our genres - whether we want to include music, comedy, theatre etc. You can also drill down into the genres to select certain types of music, comedy and so on.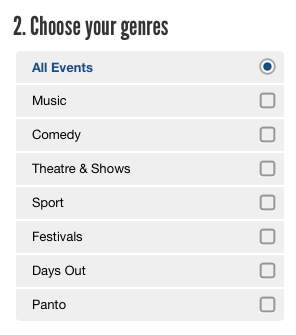 For this example, we've picked Rock + Pop music and Family Comedy.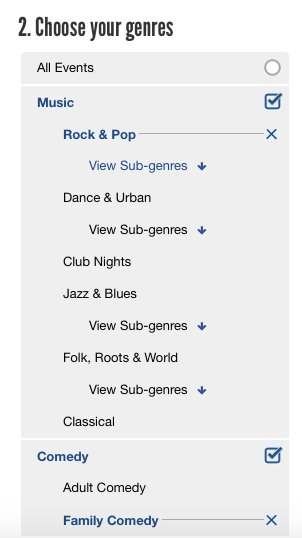 Next up, we tinker with the details - you can choose a title for your widget, adjust the colour scheme to match your website and make other final changes.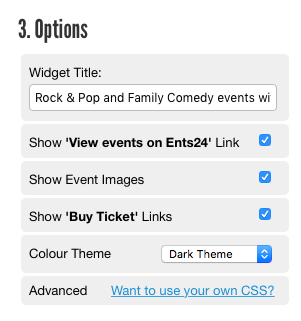 We've called our widget 'Ents24's Rock, Pop + Laughter Shop' and changed the colour scheme and fonts to something lighter.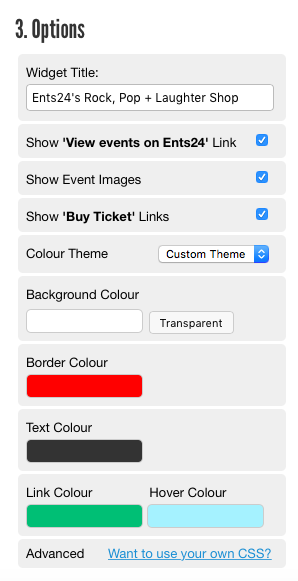 ...and that's it! Our customised widget took about 50 seconds to make and looks like this: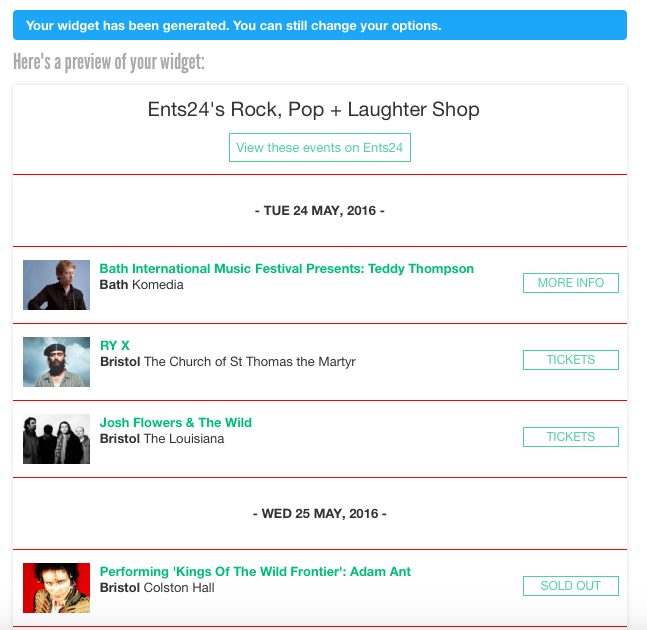 That's it: we've created a great looking widget that displays all the rock + pop and family comedy events coming up within 20 miles of Bristol.
All that's left to do is copy and paste the code that appears, and have it pasted in to your existing website.
If you're looking to customise it even further, and know your way around APIs, you can use ours to adjust the widget further - or you can use your own CSS.
Any questions? Give us a shout: blog@ents24.com