Hopefully by now you'll have seen that our annual Festival Frenzy promotion has been launched. We're giving away tickets to scores of UK festivals - a new giveaway each week, well into the Summer.
This year, our Twitter followers get a three day headstart - we announce each week's prize there on Friday and open Twitter entries early, ahead of everyone else, who find out the following Monday. To follow us and get the headstart, go to our Twitter page and hit 'follow'.
But that's not where it ends - we do far more to ensure Ents24 is the best place for festival-lovers to stay in the loop and pick up tickets. Here are just five examples...
Unlike some sites that only give you the basic info and a 'buy' link, or sites where the lineup info bears no relation to reality, you can scroll down the page on any of our festival listings to find the latest lineup information, updated by our team of festival experts and music lovers.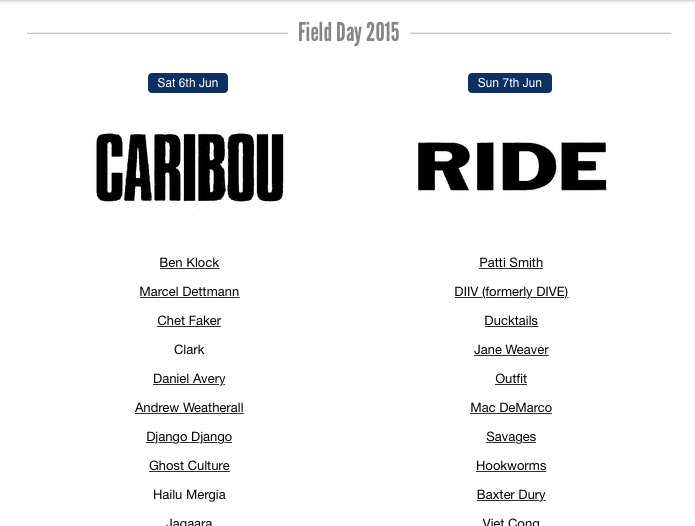 We know that not everyone wants to see info on comedy, music, theatre etc all the time - so we created a dedicated @ents24festivals Twitter - and we only use it to tweet about festival lineup announcements, offers, and other things that directly involve festivals (so, between us, you can follow this account instead of @ents24 and still get all the #FestFrenzy updates).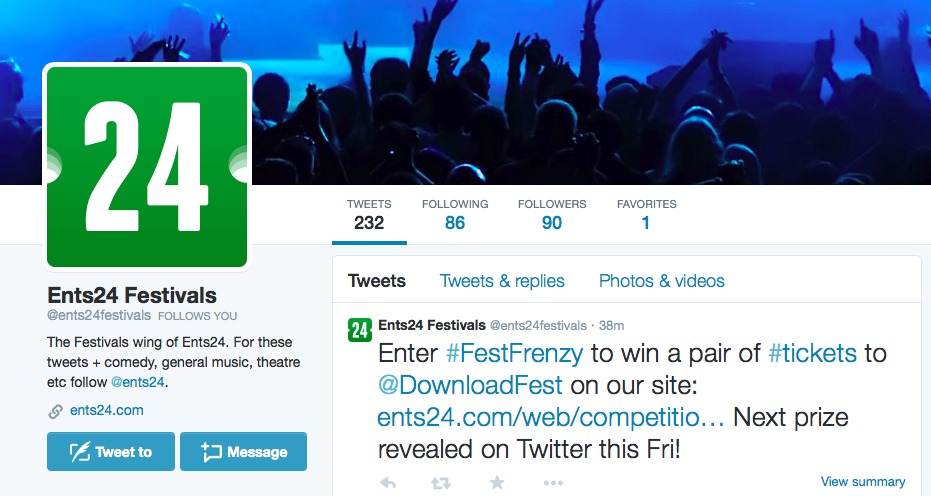 By heading to our Festival Offers page, you'll see just the festivals that have VIP tickets or special packages available - making it easier to upgrade your festival experience to include hotels, travel, access to VIP areas and more. Here it is..
If you'd prefer to see all the festivals we have listed, whether they have special tickets or not, head here.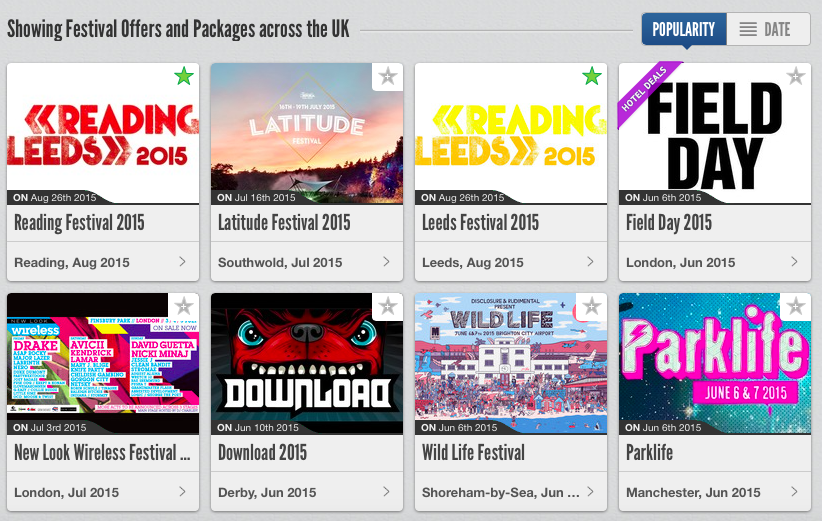 We work with all of the UK's best known ticket companies (including Ticketmaster, See, Eventim, Wegottickets, Ticketline, Event Travel and many many more) to ensure the widest range of tickets and the best possible chance of getting the tickets you want, but we're also constantly looking for new partners so that we can offer even more choice when it comes to festivals.
Last month we brought Festicket into the fold, to provide a range of ticket + accomodation options, from Field Day to Download, from hostels to 5* hotels. You'll find them just under the 'buy now' button on 20+ UK festivals (see example below).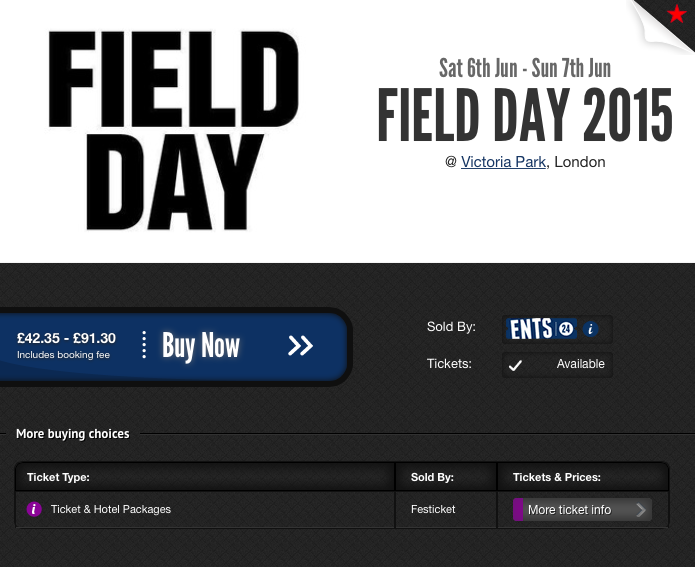 ...and of course there's Festival Frenzy (Or #FestFrenzy for our Twitter followers!). At the time of writing we're giving away a money-can't-buy pair of guest tickets to Download.
We're giving away tickets weekly to the best UK festivals, and we've worked hard to ensure that those festivals span as much of the UK as possible, and cover a range of styles so that there's something for everyone.
In a lot of cases, the tickets are special in some way too - granting you access to areas the public can't go, or allowing you onsite early... we'll make it clear when that's the case.
Here's to an amazing Summer!