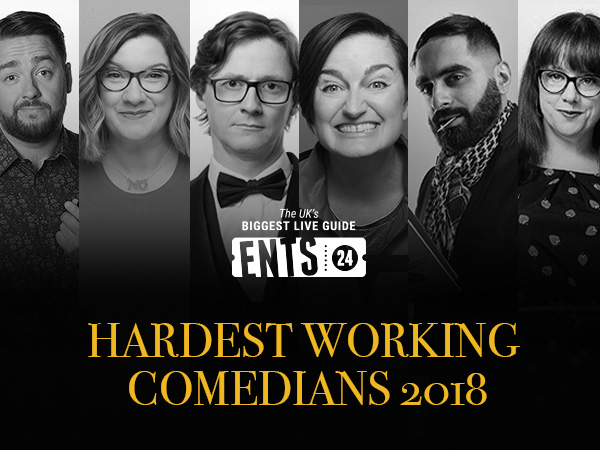 Now in its fourth year, Ents24's Hardest Working Comedians list celebrates the twenty comedians that have (much like Ents24, ahem), managed the largest number of shows at different venues around the country this year.
Following in the footsteps of previous winners Patrick Monahan (2015), Romesh Ranganathan (2016), and Gary Delaney (2017), the Ents24 Hardest Working Comedian of 2018 is...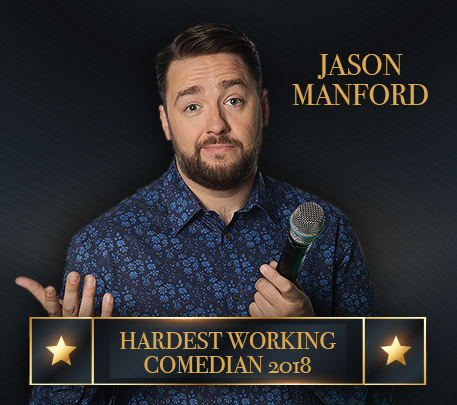 Jason said:
"It has been a crazy year to be fair so I'm over the moon that it's been recognised by Ents24. Having performing to 250,000 people at over 160 Muddle Class tour dates, my Absolute Radio show every Sunday morning and somehow fitting in Guys & Dolls at the Albert Hall & two series of What Would Your Kid Do? for ITV, I gotta say, I'm looking forward to Christmas!
I want to dedicate this award to my incredibly supportive family. Whoever they are, I've not seen them for months!"
Jason's reach has extended beyond comedy in the past few years, with the release of his top 10 album 'A Different Stage', accompanying concerts and even a role in Guys & Dolls at the Royal Albert Hall – but dominating his 2018 was stand-up, as he brought his Muddle Class tour to venues across the country. Discounting his non-comedy shows, he still safely took this year's #1 spot.
Just two comedians have appeared on every Hardest Working list since its inception four years ago: 2015's Hardest Working Comedian Patrick Monahan and 2017's Hardest Working Comedian Gary Delaney.
---
Here is 2018's Hardest Working Comedians list in full, along with quotes from many of the acts on it.
Click on any comedian's name to see their forthcoming dates, or click 'Get Alerts' to sign up for email alerts on future dates instantly.
Take a peek at all the great upcoming comedy shows near you in our comprehensive local listings.