It may be the shortest month, but this February is bursting with treats, and we've been busy adding tens of thousands of events to Ents24 for you to discover.
Here are our full February listings!
To help you navigate your way, we've also handpicked a few of our favourite events happening in February. Take a look and click on the title of anything you fancy to be taken directly to tickets!
Graham recommends:
Mexican alter-ego of hardcore rockers The Bronx are back in the UK in February. A perfect first date gig (kind of) for any new couples around Valentine's Day. Any band with the word 'Mariachi' in their name deserve your money.
Catch the Canadian comedian at intimate venues across the UK in February, before she cracks the bigtime and starts performing massive headline shows.
Doug recommends:
Music: DJ Shadow + Cut Chemist
DJ Shadow & Cut Chemist play records taken from the most important record collection in Hip-Hop, Breakbeat, and sampling in general. Afrika Bambaataa has collected over 40,000 records, containing the original version of almost every sample from the golden age of Hip-Hop, and you get to hear them played out for the first and possibly last time in years.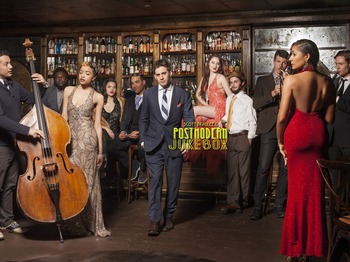 Music: Scott Bradlee + Postmodern Jukebox
Jazz, country and classical interpretations of modern songs, with a talented collection of musicians and singers.
Alex recommends:
Music: The Jesus and Mary Chain
80's/90's Alternative post-punk shoegaze heavyweights returning to a venue near you... don't miss the chance to see these melodic feedback merchants before they hangup their amps for good.
Exposing stupidity and corruption at governmental and corporate level, and somehow blending it with humour and a genuinely huge dose of passion - These unique shows are bound to leave you laughing, educated and inspired.
Mark recommends: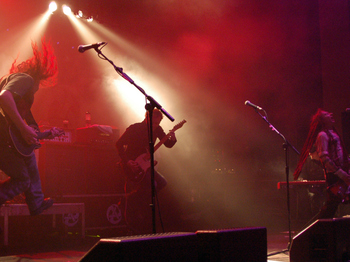 As a former rock violinist myself, I couldn't help but notice that Levellers are on tour this month. Hugely influential band, and very much still active, having now chalked up ten studio albums.
The dying embers of February see Alan Davies kick off his 'Little Victories' tour, which continues throughout March. I saw his 'Urban Trauma' stand-up show on VHS many moons ago, and as a long-standing fan of Jonathan Creek and QI I'm very much looking forward to the Yeovil gig.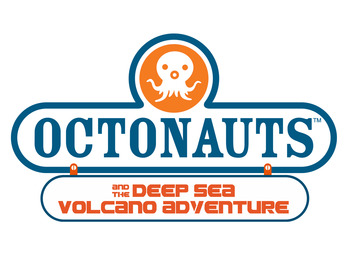 Kids: Octonauts And The Deep Sea Volcano Adventure
My eldest daughter is a huge fan of this collection of English-speaking domestic animals (and animate vegetables) who inexplicably command a submarine charged to 'Explore! Rescue! Protect!' the ocean's various inhabitants. Honestly, I have no idea how it would translate to stage, but I know at least one little girl who would like to find out.
Xander recommends:
Psychedelic monk rock with close harmonies and undertones of probable madness. Currently touring their new album "The Death And Resurrection Of Krautrock: IO", fans of throat-singing apply within!
"Music for the working class downwards" but playing in Oxford anyway, Sleaford Mods consist of sparse electronica and a shouty man who expounds a kind of social commentary. Loud, abrasive, sipping Fosters, coming to a town near you.
Dannii recommends:
Circus/Theatre: Circus of Horrors
This band of circus freaks are sure to entertain with skills such as knife throwing, sword swallowing, hair hanging, and death-defying aerialists.... Just perhaps not for the faint of heart!
These awesome electro-funk-soul masters appeared on the music scene last year shrouded in mystery, and they have been tearing up the charts and burning dancefloors nationwide ever since. Get yourself to one of their gigs and drop it like it's hot!
Catch this alternative hip hop dream team while they're on tour in the UK, expect uplifting and positive vibes with a dose of eccentricity.
Chris recommends:
Alun takes his 'Me Neither' tour around the UK in Feb, as well as appearing on a handful of multi-act bills to boot. The Guardian described his comedy as having 'real craft and creativity... results that satisfy both the comedy purists and those who simply want big laughs on a big night out'.
Adam recommends:
Pillar of the alternative comedy community Stewart Lee continues to workshop material for his next BBC TV series, deconstructing and toying with the form of stand-up itself. We caught some of this rawer, unpredictable set at its' London residency recently, but February sees him take his caustic and considered wit around the UK, with handfuls of tickets still available.
February sees four more dates for miniature keyboard and life enthusiast's show 'David O'Doherty Has Checked Everything'. Peppering stand-up based largely around his frustration with commerce with off-kilter keyboard songs that have become his calling card, O'Doherty's new set is a watertight delight.
Riding the crest of critical acclaim from the UK's rock press for their debut 2014 album 'The Weird and Wonderful Marmozets', this family affair (made up of two sets of siblings) will traverse the country, laying waste to venues with their captivating blend of singalong vocals and guttural, corrosive riffs. Time to catch the future of British rock in intimate venues - perhaps for the last time?