April marks the start of one of the busiest times of the year for bands and artists heading out on tour - so this month's staff picks are particularly music heavy (in fact, they're also 'heavy music' heavy!) - and it'll come as no surprise that as I write this, we have nearly 105,000 events listed (more UK live events than anyone else, in case you'd forgotten!)
Here are the music, family, comedy and sport events vouched for by a real life human on the Ents24 team, from heavy riffs to gentle folk, taking in wrestling, wry comedy and a big top or two on the way. No sponsors and no algorithms were harmed - or used - in the making of this list.
Send us your April recommendations! blog@ents24.com.
To see our past staff picks, simply head here.
---
Adam recommends
One of the last decade's most exciting names in new music, Steven Ellison (aka Flying Lotus aka FlyLo) has been behind some of the most bewitching, beguiling and genre-twisting music of recent years - fusing hiphop with jazz with electronic music, and pulling in guests from Thom Yorke to Thundercat to Snoop Dogg to Kendrick Lamar along the way. His shows are always a visual feast and provide a level of spectacle often missing from the live performance of electronic music.
Music: And So I Watch You From Afar
This Northern Irish band pack more meaning into their sometimes brutal instrumental riffs than any singer/songwriter can convey in a million words. Their forthcoming tour promises to be part gig, part life-affirming experience.
Music: Josienne Clarke + Ben Walker
I caught this captivating folk duo in Bristol recently, and was drawn in by their combination of heartwrenching versions of traditional folk songs, their own material and vocalist Josienne's desert-dry humour. Currently traversing the UK along with sublime string accompaniment, this is a must for lovers of traditional folk and the odd murder ballad.
You don't need to be a Gang of Four/Joy Division enthusiast to enjoy LoneLady's razor-tight post-punk grooves. Her channeling of Prince-esque rhythm through a prism of stark industrialism makes for a thrilling (and danceable) performance.
Xander recommends: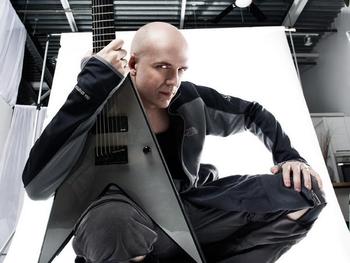 Music: The Devin Townsend Project
The Strapping Yound Lad front man and all-round industrial metal legend concludes the UK stretch of his European tour in April, soon after the release of his award winning Z2 album. 20 years of producing heavy music has not robbed HevyDevy of his sense of humour!
Modern British comedy with a twist - Shappi Khorsandi has earned a legion of fans in the UK with her take on stand-up. Her undeniable charm and wry cultural references bely a keen interest in politics and justice.
Alex recommends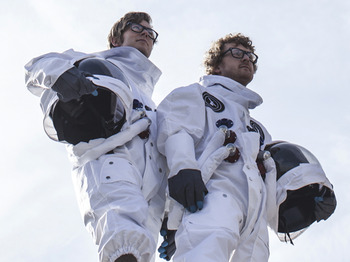 Music: Public Service Broadcasting
These chaps run a well oiled machine, all parts operating with military precision. Immersive post-war futurist visual-installations and official communications make for a unique live experience.
Scottish group on Mogwai's record label - Eclectic influences from acid house to glitch-pop to indie, and they deliver it all superbly live (apparently, I'm going to find out on their Fri 3rd April show in Bristol).
Their shows are well reviewed... and Russians tend not to do things half-heartedly, I think this will be a safe bet for a spectacular show of acrobatics, clowning and music. A good bet for family fun.
Michelle recommends:
A band to see live, Raketkanon ooze class when they are in full swing; not missing a beat, riff, or vocal harmony. Singer Pieter-Paul Devos has even invented his own language to accompany the monstrously heavy music, which he belts out while he screams and writhes upside down on the floor!
The band who have been described as 'a perfect hybrid of Neurosis and the Smiths' are going to be one of the highlights of the Hit The Deck festivals in Bristol and Nottingham. Their mix of heavy guitars and haunting vocals is one of few completely original sounds around.
Graham recommends:
We've all asked ourselves "Do I really want to attend a wrestling event?". The answer is always "YUP!" - so tick the box and make your wrestling dreams come true in April.
The Turbowolf boys are back on the road after a run of gigs with DFA 1979 and will be armed with the release of their second studio album.
Catch the up-and-coming comedian at one of his string of intimate London gigs in April.
Neil recommends:
Fronted by Wayne Ellis, who looks and sounds uncannily like the legendary Phil Lynott, Limehouse Lizzy are an outstanding tribute to Thin Lizzy. Their latest tour is a double-headliner with Livewire AC/DC, making the show a must for anyone who loves classic rock.