Not long to go until the comedic and theatrical amongst us decamp to Edinburgh for a month-long festival of fun: Who will be the surprise hits and the 'performing to the sound guy' misses of the 2018 Edinburgh Fringe?
You'll find comprehensive listings here, but we also wanted to bring to your attention to a specific handful of shows well worth making room in your hectic schedule for...
Simply click the show's title for further information and to pick up tickets!
---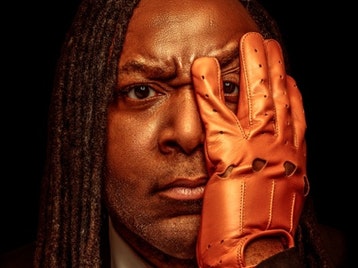 Reginald D Hunter: An American Facing the Beast and N---as
Pleasance EICC - Pentland Theatre
August 1st - 26th 8:30pm
Celebrating 20 years at the Fringe and direct from an 80-date tour of the UK and Ireland, Reginald D Hunter returns to the Edinburgh Festival Fringe this Summer with his highly anticipated new show.
Reginald's searingly honest material has garnered him a cross-generational fan base. His TV appearances have included Have I Got News For You, and the hugely popular BBC Two series Reginald D Hunter's Songs Of The South documenting Reginald's epic road trip through 150 years of American popular song.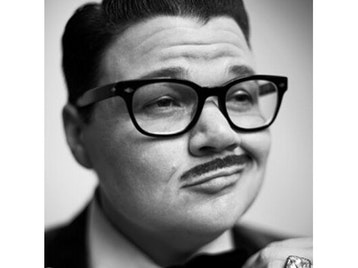 Gilded Balloon Teviot - Sportsman
August 1st - 27th 9:15pm
A rip-roaring Edinburgh debut from a showbiz icon who lives to perform, and performs to live. He'll regale details of his chronic middle-aged crisis, numerous comebacks, and why he's Heartbreak Hill. Experience NYC's greatest still-living legend live, up close and in person.
'The ultimate, consummate nightclub performer' (New York Times).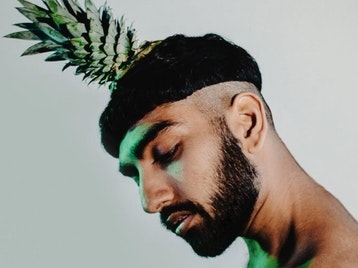 Pleasance Dome - Jack Dome
August 1st - 27th 5:30pm
Mawaan brings you a deeply personal and skilfully physical show about love, freedom and Missy Elliott. Fresh from supporting Simon Amstell on his 40-date UK tour, over 18 million views on YouTube, star of Carnage, BAFTA-winning Murdered By My Father, ITV's Next of Kin and BBC's How Gay is Pakistan?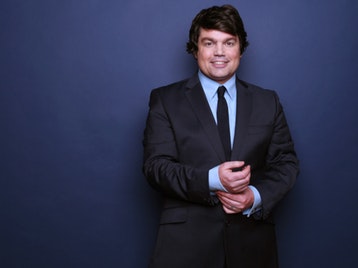 Charlie Baker Presents: The Greatest Goat Of All Time
Assembly Piccolo
2 - 26th August (not 21st) 3.00pm
World premiere of this Fresh Funny Fantastical story starring award-winning comedian, singer and dancer Charlie Baker (Harry Hill Sky1, Dog Ate My Homework CBBC, Doctor Who BBC1) and BAFTA winning CBBC 'Class Dismissed' actor Sam Battersea. Live 'Clip-Clop Hip-hop' soundtrack accompanies our hero on her journey from 0-100% confidence with her magically tuneful farmyard friend. Jokes! Songs! A Goat! (plastic) Smiles! (Not plastic) suitable for ages 7-107. Bring the KIDS.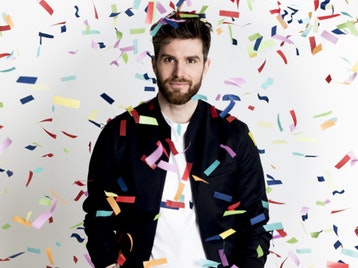 Comedy Gala 2018: In Aid of Waverley Care
Edinburgh Playhouse
18th August 7.30pm
Edinburgh's biggest comedy event returns! Book early to avoid disappointment. 2018 marks the 11th year of partnership between Off The Kerb Productions and Waverley Care, Scotland's biggest charity providing care and support to those living with HIV and Hepatitis C.
All proceeds raised from the Edinburgh Comedy Gala go straight to supporting the life-changing work of the charity. Since its launch in 2003, the now annual event has raised almost £450,000, with this year's event looking set to topple the £500,000 mark, helping to make a positive difference to the lives of people affected by HIV and Hepatitis C in Scotland.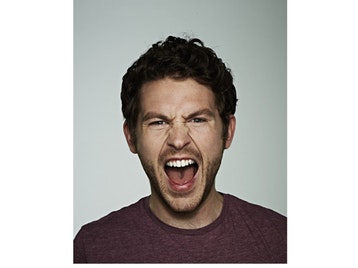 George Lewis: A Man, A Plan, A Girl With Fake Tan
Pleasance Attic
1 - 26th August (not 13th) 5.45pm
When George was 12 he fell for the most beautiful, most orange girl in Stockport. To win her heart, he decided he needed to act less like a boy and more like a man. Specifically, Liam Gallagher. "An expert craftsman" Chortle Winner of BBC1's Celebrity Mastermind BBC New Talent Hotlist 2017 Finalist: BBC New Comedy Award Host of Top Gear-Extra Gear As heard on BBC R4. Writer: Newsjack Runner Up: Leicester Mercury Comedian of the Year Winner: Comedy Knights Comedian of the Year, Amused Moose New Comedian of the Year.
Pleasance This
1 - 26th August (not 13th) 8.30pm
Rosie Jones is a comedian with a penchant for being mischievous. Her cerebral palsy doesn't slow her down in the slightest. Catch her before she wobbles her way to stardom!
Finalist: Leicester Mercury Comedian of the Year 2018, Amused Moose Comedy's National New Comic Award 2017.
"It's rare to see a comedian who exudes such joy" - Steve Bennett, Chortle.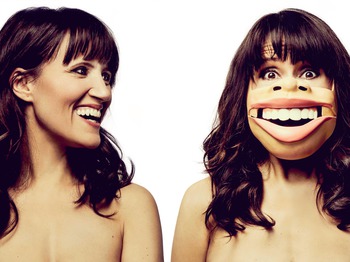 Nina Conti is Monkey: Nina Conti
Underbelly Bristo Square
August 1st - 17th (not 13th)
The ultimate evolution of the act that Nina has been developing for 15 years. Admitting defeat that she had become the sidekick in her own life, Nina has allowed herself to be fully consumed by monkey. This is what happens when he is off the leash and fully autonomous.
Following the three-year UK sell-out success of In Your Face, this British Comedy Award winner returns with a brand new show.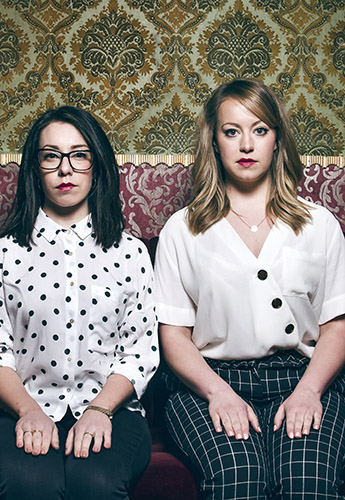 Cabaret Bar - Pleasance Courtyard
1st Aug 2018 - 26th Aug 2018, 4pm
Following a sell-out run of their critically acclaimed 2017 show 'The Kindness of Stranglers' (and those Nationwide ads that you may recognise them from), musical comedy duo and sisters Flo & Joan return to Edinburgh with a new hour of their dark and witty songs.
'These intricately crafted, flawlessly performed numbers will have you howling with laughter one minute, wiping away a tear the next.
★★★★
(The Telegraph).
'Their style is stiletto sharp, their diction perfect as their race through their complex rhymes'
(Evening Standard)
'Best Musical Act Winner (Leicester Comedy Festival 2018)
Best Music & Variety Act Winner (2018 Chortle Awards)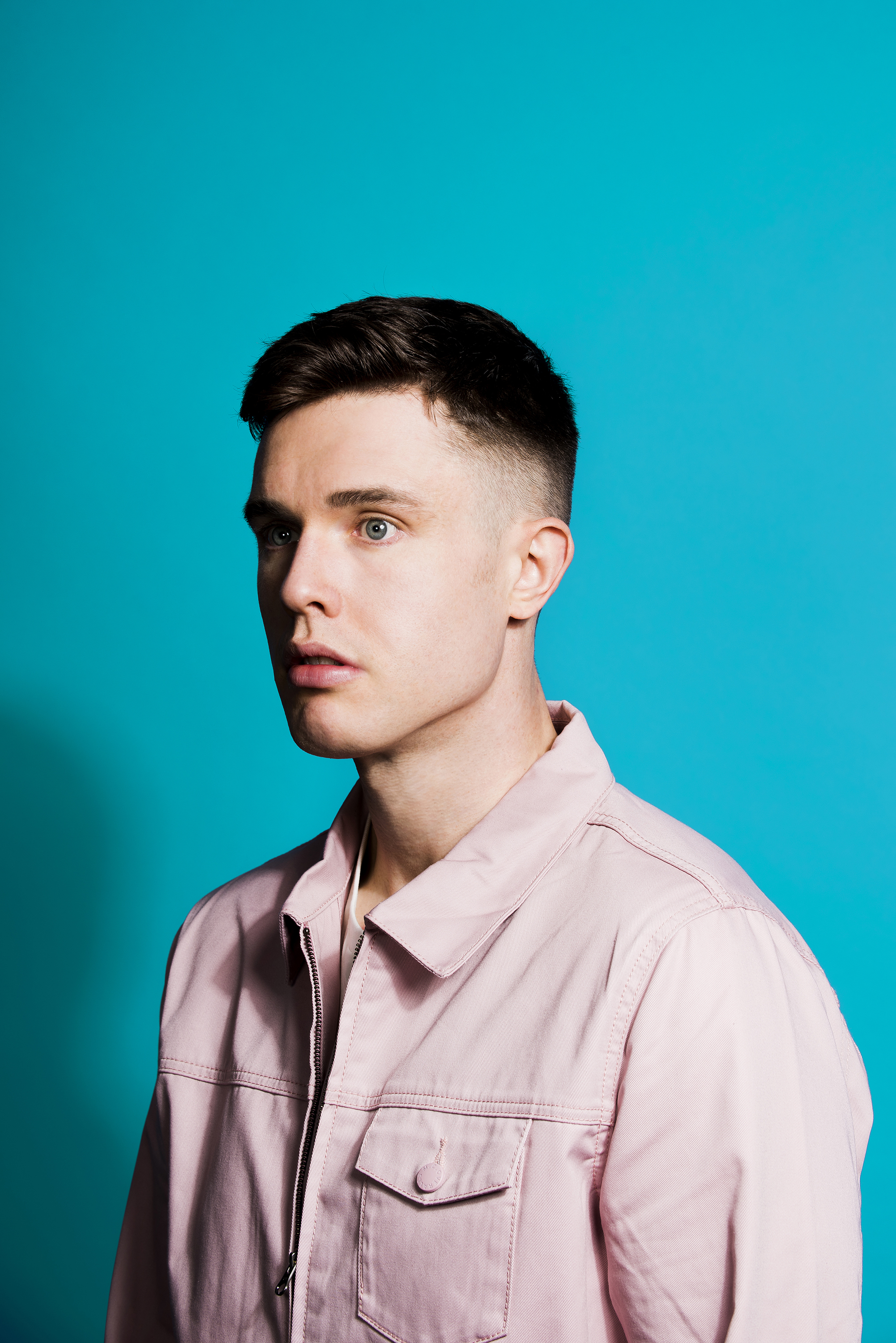 Pleasance Above - Pleasance Courtyard
1st Aug 2018 - 26th Aug 2018, 7:40pm
After a sellout national tour in 2017, Ed Gamble is back with another bracing flurry of idiocy.
Off of Mock the Week (BBC2), The Russell Howard Hour (Sky), Comedy Central at the Comedy Store (Comedy Central), Drunk History (Comedy Central), The Apprentice You're Fired (BBC2), Man Down (Channel 4), Conan (TBS) and a short film he can't remember the name of where he killed a man from The Bill (ITV) with a spade.
'…this is a super show from a comic who may be about to become more of a force in the game'
(Chortle, 2017)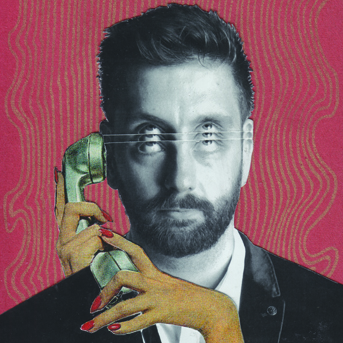 Pierre Novellie: See Novellie, Hear Novellie, Speak Novellie.
Upstairs - Pleasance Courtyard
1st Aug 2018 - 26th Aug 2018, 7:15pm
Last year, Pierre gave you observational comedy for people who think they don't like observational comedy (★★★★★ Metro), this year it's satire for people without a team.
Pierre's views don't please anyone 100% of the time, so who exactly is his demographic? Other white South African Manxmen? When you feel alienated by life, mock it vigorously.
Pierre was nominated by industry website Chortle.co.uk for the Best Club Comedian award in 2016 and 2017. More propaganda - 'Dawn of a major talent' (Guardian). 'Hilarious' (Sunday Times). 'Very funny' (Scotsman).
---
To take a look at everything coming up in Edinburgh during August, head here.