It's that time of year again; comedians are honing their new shows in tiny clubs nationwide right now, in preparation for a month of comedy, cabaret and arts events sprawling throughout Edinburgh throughout August.
We've prepped a handy guide to everything that's coming up, comedy and beyond, in Edinburgh this August - but here are nine shows we've singled out for your consideration too. Click any of their titles to find out more and book tickets.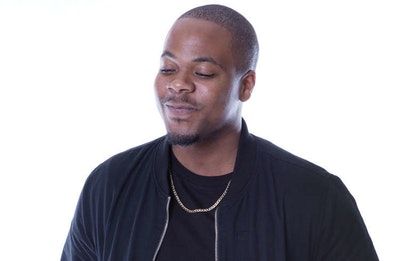 Marlon Davis: Emotional Black Male
Underbelly, Dexter - 6.50pm, 31st July - 25th August (not 12th)
Following a near-fatal, life-changing accident, comedian and actor Marlon Davis returns to the Fringe with his new show Emotional Black Male.
Three years ago, Marlon was involved in an accident which left him comatosed – and he was lucky it wasn't worse. His frontal lobe was damaged, he suffered three brain haemorrhages, and experienced temporary aphasia (inability to speak or understand speech) as a result. All in all, not the usual basis for comedy show material.
As Marlon began to recover, however, he was forced to relearn much of what he had previously taken for granted – and this included his own notion of himself. As his physical health turned a corner and he saw a light at the end of the tunnel, the question had to be asked: 'Do I continue being this happy-go-lucky, carefree person or am I now 'woke' as a result of traumatic experience?'.
And now, in Marlon's gripping new show, he'll divulge the answer as best he can…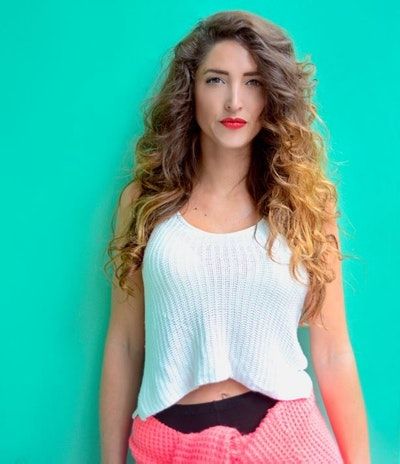 Pleasance Courtyard, Bunker One - 7.15pm, 31st July - 25th August (not 12th)
If you had met 15-year-old Kelly Convey, a chav from Chatham with the jewellery and temperament of a pirate, you would've never imagined that 15 years later she'd be a high-flying executive.
From a long career in TV to training to be a sommelier, Kelly had perfected the art of acting and sounding as posh as the wines she was now 'tasting' for a living. Unfortunately, Kelly's approach to trying wine was guzzling and it only took a few wines for the posh facade to fall away and her inner chav to come out. Needless to say, she was fired quicker than her mate Tracey can neck a bottle of Lambrini (and that's quick).
Kelly had come so far, going from Chatham to Chateau Latour in a small number of years and then – inevitably – falling straight back on her arse again. Yet wine's loss is comedy's gain, because now, since getting fired, Kelly threw herself into the world of standup and now's her chance to tell the world all about it. Comedy truly was Kelly's calling, and it turns out, her inner chav was the reason she found it!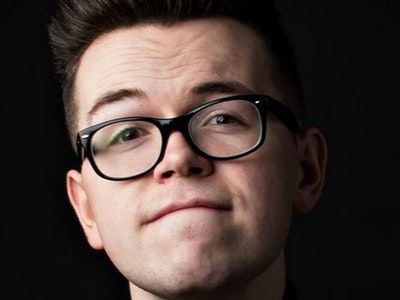 Christopher Macarthur-Boyd: Dreamboat
Gilded Balloon, Balcony - 9.00pm,31st July - 25th August (not 12th)
Born and bred in Glasgow, Christopher Macarthur-Boyd is a rising star on the stand-up scene. The last 12 months have seen him take his critically acclaimed debut show Home Sweet Home to the Edinburgh Fringe and London's Soho Theatre – 'a debut hour that seems endlessly enjoyable' (The Skinny). The show was officially the best reviewed of any Scottish stand-up at the Fringe in 2018.
This festival, his new show Dreamboat sees Christopher fresh out of his mum and dad's house and into a flat with his Australian girlfriend, where he finds himself to be the voice of 'Generation Rent'. Expect jokes about empty nest syndrome, gentrification, landlords, classlessness, and breakfast cereal.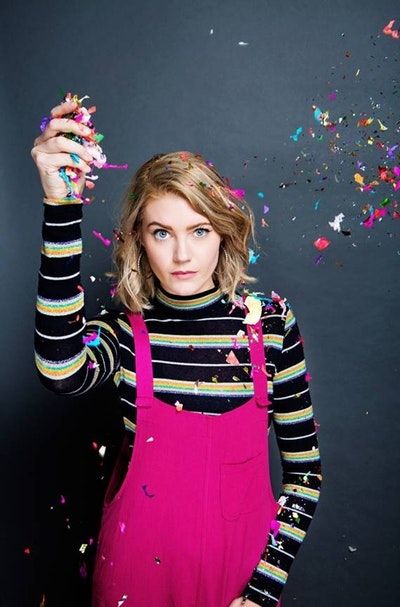 Gilded Balloon Tevioit, The Wee Room - 8.15pm, July 31st - August 26th (Tuesday 13th off)
Rising Australian comedian and successful foot model (sells photos of her toes to foot perverts for cash) Brodi Snook was once told by a first date that she was a handful. May he rest in peace.
This is a hotly anticipated Edinburgh debut from a distinct new voice in comedy, a show woven together with low-energy charm, laser-sharp writing and wall-to-wall gall. As heard on TalkRadio and BBC Radio 4 Extra. Tour support for Ardal O'Hanlon. 'Lovely, smart, understated stuff from a future star' (Ardal O'Hanlon).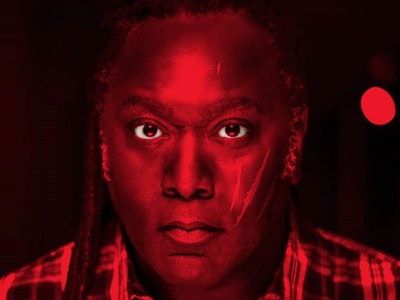 Reginald D Hunter: The Brand New, Full-Throated Adventures of Reginald D. Hunter
Pleasance Courtyard, The Grand - 9.40pm, July 31st - August 25th
Reginald D Hunter returns to the Fringe this summer with his highly anticipated new show. For over 20 years his searingly honest material has garnered him a cross-generational fan base.
TV appearances have included Have I Got News for You?, and two series of BBC Two's hugely popular Reginald D Hunter's Songs of the South, documenting Reginald's epic road trip through American popular song.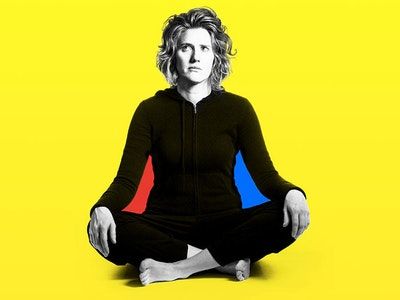 Assembly George Square, Studio Two - July 31st - August 25th
Multi award-winning comedian Sarah Kendall returns to Edinburgh with a spellbinding hour of storytelling. Paper Planes is the latest offering from the writer and star of the acclaimed Radio 4 series Austrailian Trilogy. Stories that are by turns moving, funny, and usually a bit depressing in places. Double Writers' Guild of Britain Award winner. Double Edinburgh Comedy Award nominee. BBC Audio Drama Award winner.
'Phenomenal storytelling, funny and soulful by turns, this is comedy that restores your sense of wonder' Chortle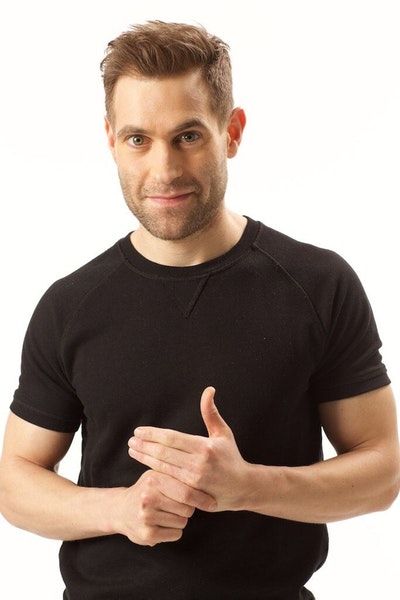 Simon Brodkin: 100% Simon Brodkin
Pleasance Courtyard, Baby Grand - 9.30pm, July 31st Aug 1st-24th (not 12th)

You may know him as "comedy legend Lee Nelson" (The Sun) or "some unfunny
pillock" (The Deputy Prime Minister) who gave Theresa May a P45, but you definitely won't know him as "hilarious little Jew Simon Brodkin" (someone on Twitter).

After three hugely successful BBC series as Lee Nelson, multiple sell-out tours and
world-famous stunts on Sepp Blatter, Donald Trump, Kanye West and 'Britain's Got
Talent', the award-winning, critically-acclaimed comedian unveils his funniest
character yet… himself!

"Hilarious" List
"Genius" Independent
"Masterful" Scotsman
"Get him out!" Donald Trump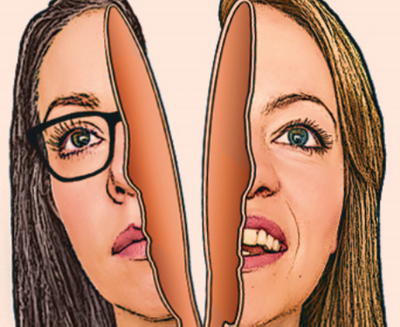 Flo and Joan: Before the Screaming starts
Assembly George Square Gardens - 6pm, Aug 1st - 25th (not 10th)

In January, musical comedy sisters Flo & Joan watched the Bros documentary and
saw a glimpse into their future; a lot of dog portraits and male pattern baldness.
Anyway, following a sell-out run in 2018, they have a new hour of their dark and
waggish songs to parade about the place.
Best Music & Variety Act 2018 (Chortle Awards)
Best Musical Act 2018 (Leicester Comedy Festival)
"Musical comedy hasn't been in such safe hands for years." The List.
★★★★★ Sunday Post
★★★★★ Three Weeks
★★★★ Sunday Times
★★★★ The Telegraph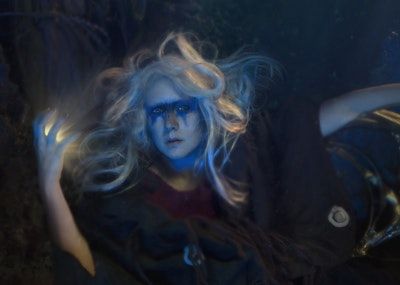 Bryony Kimmings: I'm a Phoenix, B***h
Pleasance Courtyard, Pleasance One - 5.30pm, July 31st, Aug 1st - 25th (not 12th)

Following a critically acclaimed extended run at Battersea Arts Centre, Grand Hall and an Offies 2019 win, I'm a Phoenix, B***h by Bryony Kimmings hits the festival as part of the British Council Edinburgh Showcase 2019.
Kimmings weaves a powerful, dark and joyful masterpiece about motherhood, heartbreak and finding inner strength. Combining ethereal music, personal stories, epic film and feats of human strength.
"A Choking and Exhilarating Ride" ★★★★★ The Guardian.