Last week, the BBC revealed its New Talent Hot List - listing 200 new writers, producers, presenters to watch, picked by creative leaders from across the BBC.
Amongst the Hot List were also 34 comedians tipped by the Beeb for bright futures, many of whom are already writing, guesting, hosting and presenting on the BBC. It'll come as no surprise that, as the UK's biggest live guide, we have all 34 listed (not to mention 10,988 other comedians too).
So, if you'd like to experiment with some bold and brave comedy stars of the future, simply click a name below and find out when they're next coming to a town near you!
Naturally not all of them have dates announced (though at the time of writing, 28 of them do), but you can track them all to be notified as soon as they do announce shows. Just click their name and switch the tracking button to 'on'.
Let's take a look at the hottest new comedians, according to the BBC:
---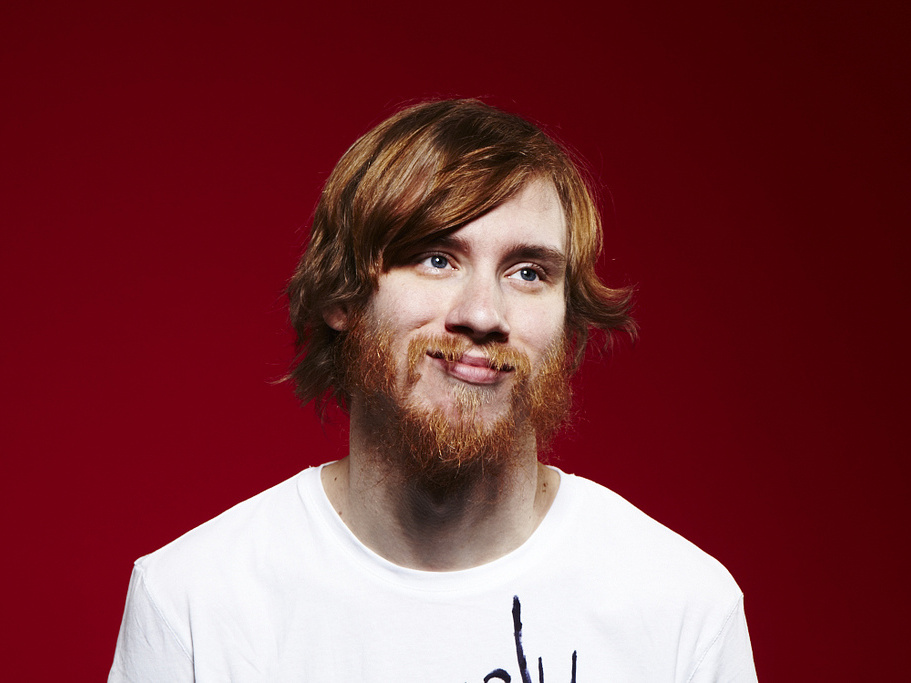 A comedian from Toronto who was voted 'Best Newcomer' at the Canadian Comedy Awards and has appeared in the UK on Russell Howard's Good News, Never Mind the Buzzcocks, 8 Out of 10 Cats, The Hour, Sweat the Small Stuff and Virtually Famous.
He is also a 3rd cousin of Canadian pop-star Justin Bieber - although he claims that they have never met.
'He's either going to be a huge international comedy star or the funniest homeless man ever' (Jimmy Carr).
Catherine started performing stand-up in 2015 and since then has enjoyed a rapid rise through the ranks of UK and Irish comedy. In 2016, she was a finalist in both the BBC New Comedy Awards and Funny Women, drawing praise in the final of the former for having "a distinctive voice and a story you'd like to hear" (Chortle) and in the latter for being "pretty much the perfect comedy package" (Beyond The Joke).
Although hailed as the only blind comic on the stand up circuit, comedian Chris McCausland makes light of it. He usually begins with a crack about the irony of a blind man doing observational comedy and then speeds off into his entertaining and refreshing set, making wry and perceptive comments about the rich and famous, every day life and suchlike. Instantly likeable and definitely memorable.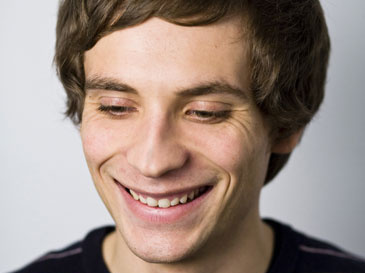 UK-based Norwegian comedian 'with a more-than-agreeable line in weird observations' (Chortle), and a Fosters Edinburgh Comedy Award Best Newcomer winner and star of Vic Reeves' and Bob Mortimer's House of Fools (BBC 2)
'Exquisitely crafted gags and out-and-out surrealism, at its best like a fusion of Emo Philips and Vic and Bob' (The Guardian)
'A clever observer and raconteur... her unabashed, suggestible humour reminds me of Noel Fielding' (Ed Fringe Review).
Cardiff-based stand-up comedian. A versatile comic actor whose character creation 'Rex' is a regular feature on Rhod Gilbert's BBC Radio Wales show, Elis' profile has been boosted with frequent appearances on BBC Radio One Wales, two critically acclaimed Edinburgh solo shows (The Most Cautious Little Boy in Wales – 2009, and Daytripper – 2010) plus numerous appearances on the UK comedy circuit including tour support act for Rhod Gilbert.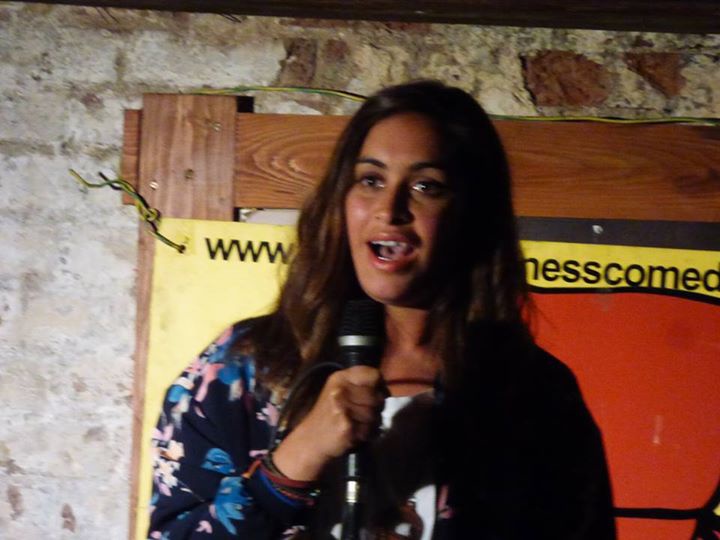 Emily trained at the Oxford School of Drama, graduating in 2010. Looking for a creative outlet in between acting jobs she turned to Stand Up Comedy, which went well... (Finalist, Funny Women 2011, Quarter Finalist, BBC Comedy Newcomer,)
Evelyn Mok is the best thing to come out of Sweden since… IKEA? A stand up comedian and actress born in Sweden to immigrant Chinese parents, with a father from Hong Kong and a chinese mother born and raised in Mumbai India, Mok challenges the pre-disposed norms of women in the spotlight with unapologetic style and sharp witted hilarity.
Winner of Amused Moose Laugh Off 2015.
He made the final of the BBC Radio New Comedy Award in 2016, when Chortle compared him to Jon Richardson, and he has also made the final of the Leicester Mercury Comedian Of The Year, the Leicester Square Theatre Comedian of The Yer and the Comedy Knights Comedian Of The Year.
In March 2017 it was announced that George would present Top Gear spin-off Extra Gear giving him his TV debut just a couple of years after he started in stand-up.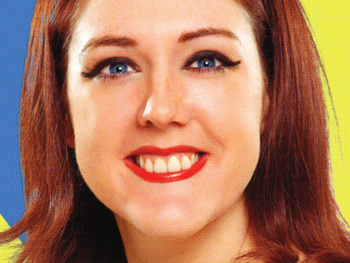 Irish comedienne, writer for 8 Out Of 10 Cats, and Radio 4's News Quiz and The Now Show!
'An engaging and natural performer with deep reserves of excitable energy. Can employ understatement with the dry mastery of a Father Ted script' (Chortle)
Guz Khan is an Actor, writer and stand-up comedian from the notoriously gangster city that is Coventry. Originally a secondary school teacher, Guz has become an unstoppable comedy talent who has taken the industry by storm.
Actor, comedian and writer - best known for his web series Diary of a Bad Man.
Jack Rooke is a comedian, writer and regular panellist on BBC Radio 1's The Surgery. He has presented a BBC Radio 4 comedy adaptation of Good Grief and his own BBC Three documentary about happiness.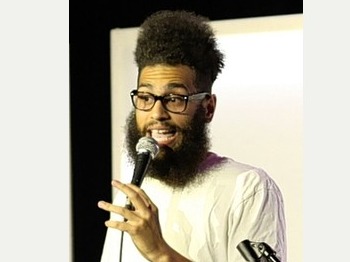 Jamali's natural confidence and charm allow him to tread gracefully across more sensitive topics leaving many of his contemporaries behind. He has only been gigging 2 years but in that time has won the Comedy Café New act of the Year Competition and the Chortle Student Comedian of the Year award...
A gigging stand-up comedian, writer and voice over artist, living and working in Edinburgh.
Jayde Adams is a Bristolian multi-faceted comedian. She is trained in competitive dancing, sings opera, beatboxes, clowns, raps, balloon models, draws and plays the piano.
Jayde was Funny Women Winner 2014.
Ken burst onto the UK comedy scene after reaching the final of the 2015 BBC Radio New Comedy Award. He has filmed for BBC Three's Top Tens and performed in CKP's Lunchtime Special at the Edinburgh Festival.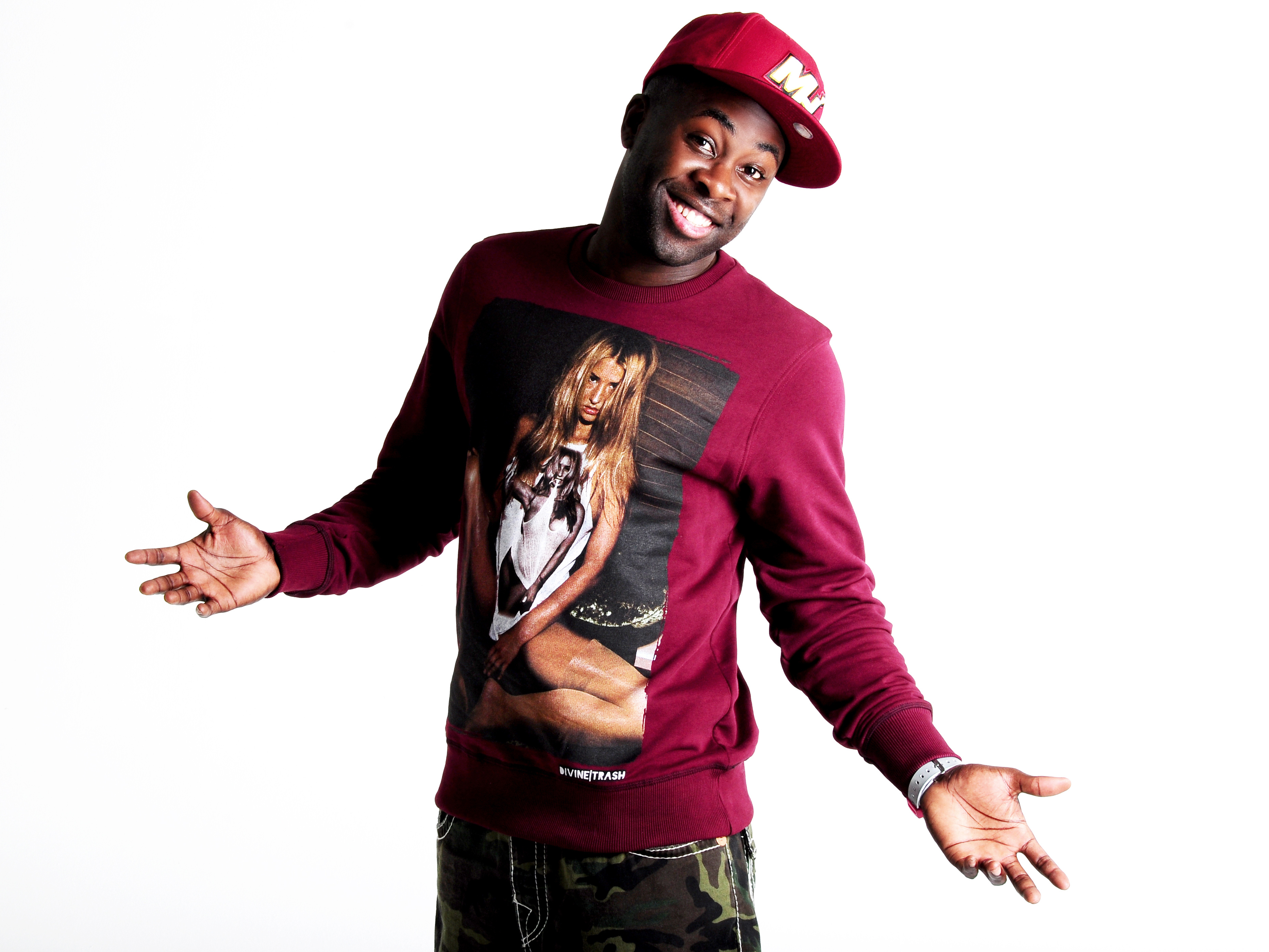 Hailing from East London, Kojo is a three-times winner of Best Male Comedian at the Black Entertainment Comedy Awards, and is one of the UK's rising comedy stars.
He has toured with the likes of Kevin Hart, Chris Rock, and Dave Chappelle and has now delivered his first ever comedy feature film The Weekend in, in which he plays 3 characters in the same movie.
From Newcastle-on-Tyne and one of the brightest young talents on the comedy scene who is beginning to make her presence known across the country. Finishing runner-up in 2014's Funny Women, she went on to make the finals of almost every major comedy competition, including the prestigious BBC New Comedy Award in 2016.
Lee Ridley aka Lost Voice Guy is disabled but not silent. Born with Cerebral Palsy, complications at birth resulted in Lee losing his ability to speak. Undaunted, Lee started performing stand up comedy earlier in 2012 using an iPad tablet computer, and after an unprecedented meteoric rise and publicity from local and national press, is now headlining comedy clubs across the country.
Liam was an Amused Moose finalist in 2010, and is a stand-up, actor, writer and one third of comedy group Sheeps.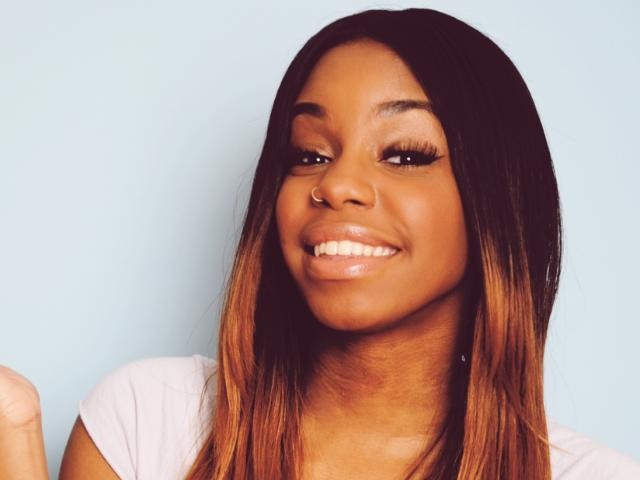 London is a British comedian, television writer and CBBC presenter from South London. She wrote and starred in Laughter Shock, a comedy for the BBC which piloted in 2010.
Newcomer comedian Luisa Omielan is a diva in training. She's got the sass, she's got the earrings, now she's ready for the lifestyle!
Her debut one-woman show "What Would Beyonce Do?" earned five star reviews and was named "one of the top UK comedy shows of the last decade" by the Guardian.
Maxim Bady is a youtube personality known for his hilarious expressions, who reviews funny internet videos.
Michael Odewale says he covers 'important issues such as racism, politics and pigeons' in his comedy. He was finalist in both the Chortle Student Comedy Award and the BBC New Comedy Award in 2016.
Nathan is a young black British comic, gigging on both the mainstream and black comedy circuit. His set is highly obsevational, influenced by his culture and upbringing, and also coming from a young person's outlook on life, from the well-known Nigerian traffic warden and the always-disciplining West-Indian mother, to MTV's Pimp my Ride.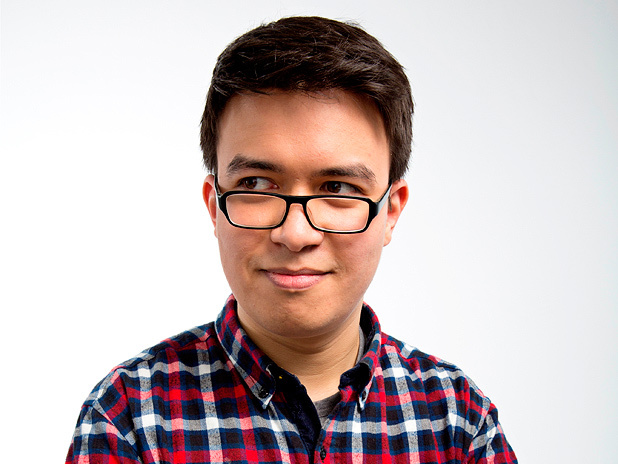 Winner of the 2010 Chortle Student Comedian Of The Year Award and Comedy Central Live Funniest Student Award 2011.
Phil has appeared on The Rob Brydon Show (BBC2) and Live At The Apollo and was featured on BBC Three At The Fringe in 2011.
'An elegant performer with rich witty numbers... clearly in command of her style' (Steve Bennett, Chortle)
'One sometimes doubts that Britain's got talent, but Parris has it in spades' (The Guardian)
'... delightfully provocative – makes you laugh your pants off' (Edinburgh Festivals Magazine)
'Robin is one of the strongest acts to emerge from the Welsh comedy scene in years - his quick wit and warm stage presence, coupled with a wicked, cheeky streak have made him a firm crowd favourite, time and time again. He's a natural' (Comedy CV).
He's also an established comedy writer, with credits including Have I Got News For You (BBC One), Newzoids (ITV), The News Quiz (BBC R4), The Now Show (BBC R4), Newsjack (BBC R4 Extra), The Leak (BBC Radio Wales) and Breaking the News (BBC Radio Scotland).
Both brutally honest and gloriously unpredictable, Sophie Willan takes inspiration from her unusual life experiences, to make bold, unapologetic and political work. A force to be reckoned with, she exudes confidence and northern charm.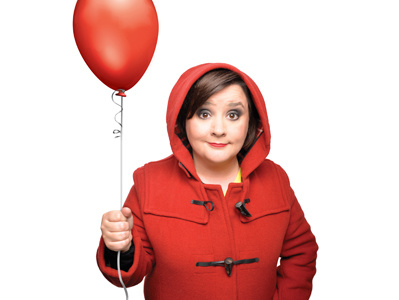 Award winning stand-up comedian, writer and actress who is an Edinburgh Fringe favourite and a regular on The News Quiz and The Now Show.
London-based American comedian whose routines are inspired by his cerebral palsy.
Nominated for best newcomer in the 2014 Chortle Awards and finalist in the 2013 Chortle Student Comedy Award.
Tom Allen is a comedian, writer and actor. He started as a stand up at the age of 22 and went on to win both So You Think You're Funny in Edinburgh and the BBC New Comedy Awards in the same year. Since then he has honed his unique style of sharp, acerbic wit and camp, riotous storytelling by performing to audiences all over the UK and around the world.
Tom Davis played several characters in The Morgana Show on Channel 4 in 2010, and in 2011 made his own Comedy Lab pilot for the channel, Warm-Up Guy.