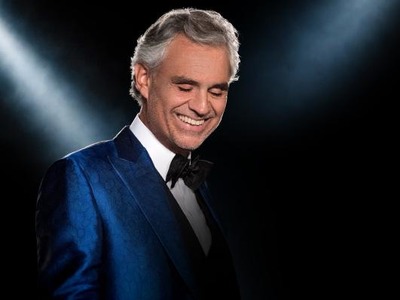 Renowned vocalist Andrea Bocelli has announced a show at London's O2 Arena on Nov 2nd, 2018.
In possession of one of the finest voices in the world, Bocelli emerged as a vocal phenomenon in the 1990s and has since gone on to become one of the most successful artists of all time, selling over 65 million albums.
Bocelli is the singular, superb voice that opera had been waiting for. By marrying the glorious tradition of operatic singing to the sensibilities and aesthetics of modern music, Bocelli has captured the hearts of audiences across the globe without ever sacrificing the integrity of his art for the sake of popularity.
Tickets for the London show go on sale this Friday at 10am.
Get Andrea Bocelli tickets.