Hello!
We're always looking for ways to make it easier for you to find the gigs/events (and tickets) you're looking for, as well as helping you find relevant events when you don't have a specific artist or event in mind - but they're not always big things like Backstage or our Widgets.
Recently, we've made a few minor tweaks to make life even easier. Here's the lowdown ...
---
Ticket Orders

If you've registered for an Ents24 account, and bought tickets directly from us (i.e. when you bought your tickets, it said 'Sold by: Ents24' like the image below), you can now check the status of your order, or any past orders over the last few months by clicking 'Ticket Orders' at the top of the homepage.

---
Tracking: Suggested Artists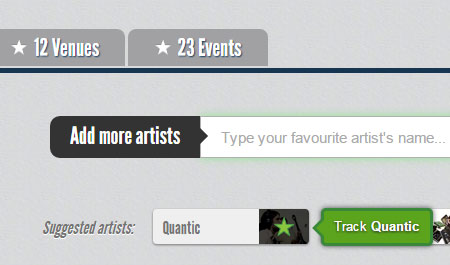 If you're registered with us, when you click 'Tracking' at the top of Ents24.com, as well as the artists you're already tracking, we'll suggest additional artists you may like, based on your preferences. Start tracking them - or don't - it's up to you!
---
Filter by Tracked Artists
If you're tracking artists, you can now easily filter our listings to see which of your favourite artists are playing, where and when - and of course, get tickets!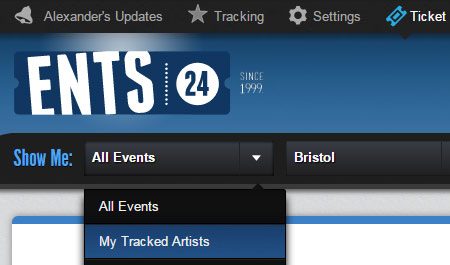 ---
Reviews

We've been encouraging people to leave reviews of their Ents24 experience - and people have, every day. You can see a roundup of some of them here.
---
Stay tuned for even more tweaks and improvements soon - including our biggest one yet...