Last week, we took a tour through some of the year's biggest numbers – the fastest selling event, the top comedy tour of 2014 and so on, according to Ents24's extensive data.
Whilst that gives you an idea of who's filling arenas and wowing hundreds of thousands, it doesn't necessarily speak to the personal and emotional connection that makes the many live music, sport, theatre and comedy events onsale at any given time on Ents24 so important to each of the 13 million people in the UK that visited us this year so far.
So, we asked a selection of Ents24 staff and users to give us a more personal account of their live event of the year and what it meant to them. We've had some diverse choices, from John Bishop to the Grand National to the Tartan Heart Festival in Belladrum. Here are a few of the people's picks!
Ian – Ents24 user
The Damned – The Forum, London. 16/8/2/14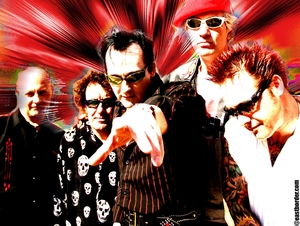 This show was arranged to replace Alt-Fest... They were on top form as was Captain Sensible's humour. Dave Vanian looked amazing in undertaker's top hat and it was a great set. I've seen them 3 times in 12 months, and they're always brilliant - but that was probably the best of the lot.
Neil – Ents24 staff
Carter USM - Brixton Academy. 22/11/14
Their final show - a chance for fans to dance, sing along, and attempt to break the venue's bar record one last time. Many bands that have been around as long as Carter rely heavily on a sense of nostalgia to paper over the cracks and convince the audience that they can still party like it's 1999, but Jim Bob and Fruitbat had no need. From Surfin' USM to Sheriff Fatman, they delivered a show that exceeded their already formidable reputation for playing live and a fitting end to a career spanning 27 years.
Xander – Ents24 staff
Mark Thomas: "Cuckooed" - Tobacco Factory Theatre, Bristol. 13/11/14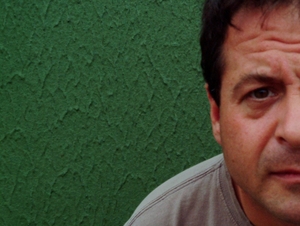 Part stand-up, part call-to-arms, part documentary, Mark Thomas spends a good hour updating the audience on recent acts of subversion and his campaign to find a suitable dictionary definition for the word "Farage" (wheelie bin stickers now available) before launching into the more structured second half. Here, a fully scripted narrative with video clips and talking heads emerging from filing cabinets guides the audience through a very personal tale of deceit, denial and retribution, a sprinkling of political humour and daftness is used to provide moments of relief and contrast with the genuinely shocking nature of the tale. Original, entertaining, maybe even educational. Highly recommended.
Dionne – Ents24 user
Lady Gaga – SECC Hydro, Glasgow. 19/10/14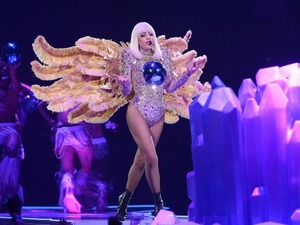 I saw Lady Gaga live at the SECC Hydro in Glasgow. I really enjoyed the music and atmosphere. The concert was amazing! very lively, creative and exciting - After all, it was Lady Gaga's Artrave.
Alex – Ents24 staff
Hidden Orchestra @ Simple Things Festival, Colston Hall. 25/10/14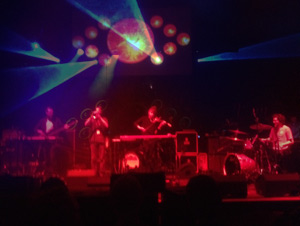 A surprise gem for me as I hadn't seen this group before and wasn't sure what to expect... Colston Hall was an ideal setting for this unique set of musicians producing vast yet intricately emotive music, lead by two of the most incredible drummers I've seen. The way they communicated and fed off each other from either side of the stage was mesmerizing to watch. Impressively organic looking visuals, electronic violins and double basses, intricate drumming, instruments I couldn't name, plus an awesome light show made for a highly unforgettable experience.
Mary – Ents24 user
12 Angry Men - Theatre Royal, Windsor. Jan '14
A brilliant drama, well acted - and a great twist to the end.
Lisa – Ents24 staff
Pearl Jam - Kindl-Buhne Wuhlheide, Berlin. 26/6/14
Situated in the woods on the outskirts of Berlin, the Kindl-Buhne Wuhlheide amphitheatre provided a unique setting to see Pearl Jam for the third time. Truth be told, I was so excited to see them again that there was very little chance that this concert would disappoint. Material from latest album Lightning Bolt was slipped seamlessly into a set list of MTV hits, fan favourites and oddities from the past 20 years, while the band also gleefully paid homage to influences including Neil Young, Ramones and Van Halen.
Quite simply the best three hours of 2014.
Bob – Ents24 staff
Coppelia - Bristol Hippodrome. Nov '14
Colourful costumes, a sumptuous set, dazzling choreography and Delibes' irresistibly tuneful score all combined to provide an enchanting and fun-filled experience. The most accessible of ballets, Coppelia is a treat for the newcomer and seasoned theatregoer alike, and ENB's production had a diverse audience of all ages captivated from start to finish.
Dannii – Ents24 staff
Ozric Tentacles - The Fleece, Bristol. 29/10/14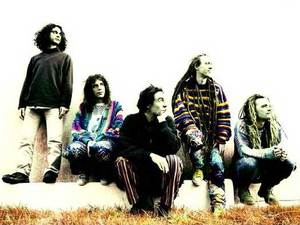 This legendary band, who have rocked the psych scene since the early '80s, put on a stellar show of tripped-out, ambient, instrumental rock music. The band's chemistry on stage was dynamite, which only comes with so many years playing together. The mix of people attending the event made the atmosphere electric - with older couples there reminiscing of festivals of their youth, and the younger new fans bringing their excitement and energy. Who needs LSD when you've got the Ozrics?!
Adam – Ents24 staff
A Streetcar Named Desire – Young Vic Theatre, London. 8/8/14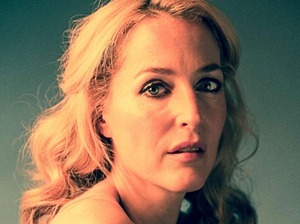 A trip to the Young Vic with the dual purpose of 'broadening my horizons' and 'being in a room with Gillian Anderson' turned out to be my ticket to one of the most caustic, brittle, exciting productions in theatre - one that has led to a raft of accolades for play, venue and stars. Anderson's Blanche DuBois provides a perfect storm of neuroses, affectedness and a sense of impending tragedy, and the inclusion of music from Cat Power and PJ Harvey, coupled with a revolving, minimal set and even the Young Vic building itself kept this modern classic brutally current.
Chris – Ents24 staff
The Lion King – Lyceum Theatre, London. 3/9/14
We were transported to the warmth of the Serengeti Plains (aka The Lyceum Theatre) to watch Disney's musical The Lion King. From the mesmerising start to the climactic finale we were surrounded by a chorus of singers performing everyone's favourite songs and reenacting scenes from the hit film.
Michelle – Ents24 staff
Big Sir - The Exchange, Bristol. 23/6/14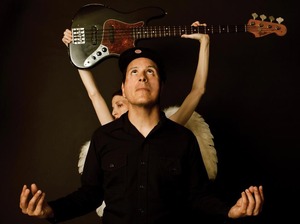 The amazing Big Sir played the tiny Exchange venue in Bristol on a sunny Monday evening in June. Despite an audience of approximately 15, the duo, made up of possibly the friendliest man in music, Juan Alderette from The Mars Volta, and the fantastically charismatic Lisa Papineau, played as if to an audience of 1000. They made their way through their albums, playing what the audience requested, getting every person there dancing and singing along to every word!
What did we miss? Were you at the best event of the year - and if so, what was it? Let us know: blog@ents24.com.